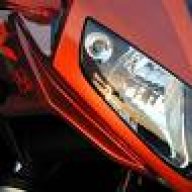 Joined

Oct 25, 2002
Messages

2,634
Location
Corvette

2002 Yellow Z06 (sold); 1999 Pewter FRC (sold)
I got a letter in the mail the other day from MORPACE international. It wanted me to participate in an online survey about a future high powered sports car (I guess because I bought my z06 this year?).
It wanted to know what features I would looking for, and at what price. The features included:
horsepower & torque: from 400/400 up to 500/500
convertible vs coupe, or soft top w/ optional hard top
front suspension: struts vs enhanced struts vs double wishbone
rear suspension: solid axle vs independent
transmission: 6 spd vs automatic 6 spd vs automatic 6spd w/manual override
sound system: premium w/ MP3 vs upgraded & satellite radio options
There may have been other features but I forget...
Then I had to go through 15 scenarios, each with the same 4 cars at different price points. I had to select which car I would pick given the alternatives & prices. In each case the 4 cars were a Viper, a Corvette, a BMW M3, and a Mustang Cobra. In all cases the Mustang was vastly cheaper than the other 3...
Did anyone else get this survey? Does anyone have any ideas where it might be coming from? Hubby thought it might be coming from Ford re the GT40; I thought it might be coming from Chevrolet regarding the C6.
I'm just curious.