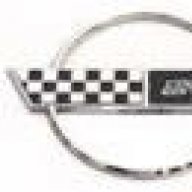 Joined

Mar 7, 2002
Messages

45
Location
Corvette

1996 LT4 Collectors Edition Convertible
I was out running some errands and stopped to visit my cousin, who coincidentally bought a 96 LT4 within a couple of weeks of when I bought mine. Anyway, on the way back I noticed that the temp was going up. 230, then 240. Tried to make it home but got up to 250 and I had to pull over. Overflow bucket began to boil, but never boiled over. Let the car sit for about 15 minutes and tried to get home. It was still at about 240 when I started and it spiked to 250 within a couple of minutes. Pulled over again, left the car for about an hour and came back and tried again. It went from 204 to 250 in less than a couple of miles, luckily that was all I needed to get back home.

Just had the radiator flushed and the anti-freeze (the red stuff) changed a month or so ago. I don't see any obstructions on the radiator (i.e. don't see any leaves or garbage bags up there)

What do you guys think? Thermostat? Waterpump? Both? Something else?