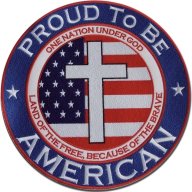 Joined

May 29, 2002
Messages

8,601
Location
Corvette

Carbon Flash CE 4LT GS Roadster
Tuesday, December 12, 2006
​
Supervisor Tim Johnson works at General Motors Corp.'s Fort Wayne, Ind., plant, home of the Chevrolet Silverado. Pickups are GM's top-selling vehicles and traditionally its most reliable source of profits. Analysts estimate a new model can earn from $5,000 to $10,000 in per-vehicle profit.
​
Engineers beat clock to ready pickups 3 months early
Bill Vlasic / The Detroit News
DETROIT -- The marching orders came down from the top management at General Motors Corp. in March 2005.
With GM burning through cash and facing unprecedented losses, the No. 1 U.S. automaker needed a shot of product adrenaline as soon as possible.
It was Vice Chairman Bob Lutz who put the challenge to Gary White and the 20-person team responsible for the next generation of GM's full-size Silverado and Sierra pickups due to arrive in 2007.
"Could we pull this ahead by several months?" Lutz asked. "Tell me the reasons why it can't be done. Then tell me what it would take to make those reasons go away."
GM had already accelerated the development of its new large SUVs. White, a GM North America vice president, knew the pickups were even more critical to the company's turnaround prospects.
"We can do it," White said. "It's like conducting the orchestra. Everybody is just going to have to play the song faster."
In one of the most concerted efforts to fast-forward a product in its history, GM rolled out the new Chevrolet Silverado and GMC Sierra pickups in early November -- a full 13 weeks ahead of schedule.
Full Story