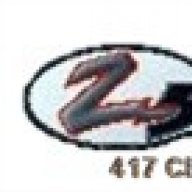 Joined

Jan 30, 2001
Messages

8,236
Location
Corvette

1987 Z51 Silver Coupe
Update: Am I going to switch ignition systems again?
Alright, today I was talking with a gentleman from
Clewett Engineering
, here in Manhattan Beach, and who just happens to be right around the corner from me. He installs and works with
Electromotive Engine Controls
. This might be the way for me to go, the way I
should have
gone in the first place. :eyerole
PISCES

You're experiencing what's known as mission creep. The pressure of events shifts your goal and all the earlier calculations no longer add up. The details that you just finished nailing down are hanging oddly in space. Backtracking and reverse engineering feel like a waste of time, but your other reasonable options are few. Take yourself away from all this, even if it's just for a short time. Talk or visit with a member of your family as a means of anchoring yourself. Someone who has known you for a long time will be happy to help you figure out what's what.
:L But that's water over the dam, eh? Onward and upward!
or is that Forward!
On a brighter note, the roll bar was installed today. I'll post some pictures in the other thread (
Driveshaft loop on a C4...
) tomorrow.
_ken