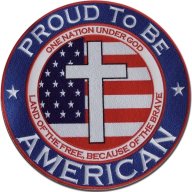 Joined

May 29, 2002
Messages

8,669
Location
Corvette

2012 4LT GS Roadster
By WILL GRAVES / The Associated Press
LOUISVILLE, Ky. – Kentucky Speedway no longer wants NASCAR to bring a Nextel Cup race to the track as part of its antitrust lawsuit against the racing governing body and International Speedway Corp.
The speedway filed an amended complaint in U.S. District Court last Friday, saying instead of a Nextel Cup race, it wants a judge to break up NASCAR and ISC, both of which are controlled by Bill France and members of his family.
The lawsuit claims breaking up the monopoly would require NASCAR to "develop objective factors for the award of Nextel Cup races that benefit the sport."
The speedway is asking that ISC be ordered to sell at least eight of the 12 tracks it owns that host Nextel Cup races and that the speedway be awarded more than $200 million in damages, which automatically would be tripled under federal law if the speedway wins.
NASCAR and ISC have denied the antitrust claims in court filings and have called the speedway's allegations "thinly concealed expressions of bitterness against a more successful promoter."
The lawsuit claims NASCAR and ISC have worked together to create an unfair environment for independently owned tracks. Kentucky Speedway is one of several tracks that have unsuccessfully sought a race in the elite Cup series.
The speedway originally filed the lawsuit in 2005 alleging NASCAR and ISC created a monopoly by restricting which tracks were selected to host Nextel Cup races. That complaint asked that NASCAR be required to award a Nextel Cup race to the 1.5-mile tri-oval speedway, located in Sparta, about 60 miles northeast of Louisville.
Article