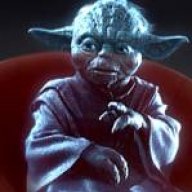 Well-known member
Administrator
Joined

Oct 12, 2000
Messages

4,884
Location
Corvette

1981 UL5
OK.. Here's the message
I finally received the Embroidery Tape needed to make our Hats and Shirts
AND I found an Embroidery Shop here in Amarillo that is willing to work with me to get Hats & Shirts for our Registry.
This afternoon I gave them the names of and bin numbers of the shirts, Polo and Denim, I couldn't find the mfr. name of the hats, so they will look for the matching style.
I need your input..
Please be constructive and sincere ..
The items will not be stocked, but ordered weekly by the Embroidery Shop then Embroidered for sending. It will still be my duty to accept orders then notify the shop so they can get the shirt / hat done. I am thinking of shipping items twice a month e.g. 2nd Wed and 4th Wed each month ??? or something like that ????
I still will not use PayPal (fee for each purchase and % and a % of the total of each sale) so it would remain the same, I trust you to pay by check / money order / bank draft.
I can also have "Patch's" made up of the logo
AND they would consider embroidering the logo on personal items... e.g. maybe seat covers head rest, jackets ????
They were great to talk too and hopefully this will work out for us..
Questions???
Suggestions???
Comments???
Bud Dougherty