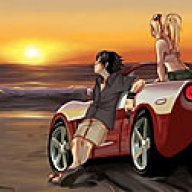 Site Administrator
Staff member
Administrator
Joined

Sep 16, 2000
Messages

13,790
Location
Corvette

1990 Corvette ZR-1
Limited-edition Corvette will jump to 600 hp
Feb. 12, 2007, Page 75
By RICK KRANZ | AUTOMOTIVE NEWS
CHICAGO -- If 505 hp is good, can 600 be better?
Call it horsepower wars. In summer 2009, Chevrolet will add a limited-edition Corvette producing about 600 hp.
General Motors' announcement at the Chicago Auto Show last week follows a vow by GM Vice Chairman Bob Lutz after the Chrysler group showed the 600-hp Dodge Viper last month at the Detroit auto show. That vehicle eclipsed the horsepower rating of the high-end Corvette Z06.
"There is a distinct appetite for something beyond the Z06 in performance, beyond the Z06 in exclusivity and beyond the Z06 in price," Lutz said in an interview last week.
The car is expected to have styling cues that separate it from other Corvette models.
The 2008 Dodge Viper SRT10 currently holds bragging rights among the Detroit 3 for having the most horsepower -- 600 from its V-10 engine. That is a 90-hp boost over the 2006 model; a 2007 model was not offered. Dodge says the Viper will go from 0 to 60 mph in less than four seconds.
Although Lutz did not mention pricing, industry sources expect the price for the limited-edition Corvette to approach $100,000. Currently there is a $25,505 step from the lowest-priced coupe to the Z06 coupe.
The 2007 Corvette coupe and convertible have a 6.0-liter, 400-hp V-8, while the Z06 has a 505-hp, 7.0-liter V-8.
Chevrolet produces about 3,000 Corvette Z06s annually. Production of the higher-horsepower Corvette would be lower.
Said Lutz: "Corvette has taken on the character of a brand" and can support several models.