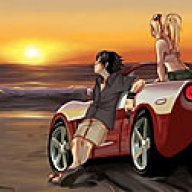 Site Administrator
Staff member
Administrator
Joined

Sep 16, 2000
Messages

13,915
Location
Corvette

1990 Corvette ZR-1
I've received numerous emails and instant messages regarding GDaina's comments to Tyla's thread, the Merlin posts....etc. Due to obvious circumstances, I was not following along as I have plenty of other things outside the CACC to deal with right now.

I do however, want to quickly address this issue.

REMINDER

Flaming and/or taunting is not allowed here. If you come here from the Corvette Forum or any other online community forum and join simply to post remarks to someone or taunt someone in a thread....don't bother joining here. What is found to be acceptable in other Forums is usually not allowed in this one. The forums are run professionally and a little more stricter than other similar forums. If you are not a member here and want to contact someone, you are more than welcome to personally contact me via email, stating the nature of your inquiry and I will be more than happy to contact the individual you are trying to contact for you. If you join these forums for no other reason other than to provoke another member, I will personally remove you from this community. End of story. I am very busy, as well as the other moderators, and I am not running this site to play babysitter, nor am I providing a forum to hold whining/insulting contests.

If you come to these Community Forums and join, leave your baggage outside before entering. These forums exist to promote comraderie among Corvette owners and enthusiasts. If you have any questions about what is or isn't acceptable, I encourage you to read the Guidelines linked below this page or contact me personally.