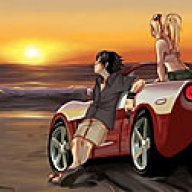 Site Administrator
Staff member
Administrator
Joined

Sep 16, 2000
Messages

13,869
Location
Corvette

1990 Corvette ZR-1
With the upcoming release of the Callaway C16 Corvette, and the reality that Callaway encompasses much more than just the C4 generation of Corvette, Chris and I have been talking about how to handle the Callaway Forum here at the Corvette Action Center.

Right now as you know, it's listed under the C4 generation We'd like the forum to be for the discussion of all Callaway Corvettes - C4, C5, C6, etc.

We've talked about starting multiple Callaway Forums, such as a Callaway forum in the C6 section, however, we both feel that that might not be the best idea since the Callaway group here is a small, closeknit family. It also would be redundant, and possible cause a splintering effect.

SO....my thinking is, move the Callaway Forum out from under the C4 Generation category, and under the "General Corvette Forums" category. If this were to be done, I would add a hot link under the C4 generation pointing directly to this forum.

The URL for the forum would NOT change, therefore you don't have to worry about updating bookmarks or anything like that.

Basically, I just want to maximize exposure to the Callaway forum as much as possible, without any change, to what you, the members are used to. However, I'd like to run it by the members here first, before making any changes.

So, cast your vote, and let me know your thoughts!