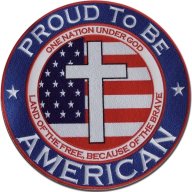 Joined

May 29, 2002
Messages

8,670
Location
Corvette

2012 4LT GS Roadster
Posted on Tue, Aug. 22, 2006
​
'I was wrecked and I reacted'
By DAVID POOLE
The Charlotte Observer
Paul Sancya / The Associated Press
Carl Edwards (right) hears from team owner Jack Roush
after
the NASCAR Busch Series' Carfax 250
​
Carl Edwards was fined $20,000 and put on probation until Dec. 31 for his actions following Saturday's Busch Series race at Michigan International Speedway.
Roush Racing said Edwards accepts the penalty and that it will not be appealed.
"I put everything I can into winning races," Edwards said in a statement that came from his team. "I was wrecked and I reacted. It was wrong on my part. NASCAR penalized me and I respect that. Most importantly I apologize if I upset any of my fans or sponsors."
Edwards was leading in his No. 60 Ford at the start of a green-white-checkered finish, but spun coming off Turn 2 after contact from behind from Dale Earnhardt Jr.'s Chevrolet.
Earnhardt Jr. won the race, which ended under caution following his incident with Edwards. With Earnhardt Jr. still on the track for the cool-down lap, Edwards then drove off pit road and ran into the left side of Earnhardt Jr.'s car.
Edwards later went to victory lane to confront Earnhardt Jr. about the incident. Both drivers were summoned to a meeting with NASCAR officials Sunday morning before the Nextel Cup race to "clear the air."
http://www.thatsracin.com/mld/thatsracin/15334559.htm