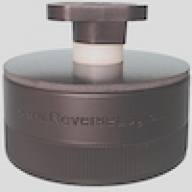 Joined

Feb 28, 2015
Messages

57
Location
Race Ramps introduced the RR-TR-10-2 trailer ramps at SEMA 2015. The new RR-TR-10-2 model is very similar to the RR-TR-11-2 ramp (both are 131" long). But since the RR-TR-10-2 ramp is a 2-stage incline design it can be used with cars which have a very low approach angle. The RR-TR-11-2 ramp is a constant incline ramp with a 5 degree slope over the entire ramp length. Whereas the new RR-TR-10-2 ramps have an initial incline of 3.8 degrees which transitions to a 5 degree incline at the second ramp section.

Dimensions for the RR-TR-10-2 ramps are 131" long x 10" high x 14" wide. The 3.8 degree slope is the lowest incline available on a Race Ramps standard trailer ramp model. The 10" high ramps have a 2.5" deep step for the trailer door. The 10" height is especially helpful for trailers with a high deck height (above 20"). The 2-piece design facilitates handling and storage.

For cars with an approach angle lower than 4 degrees, Reverse Logic offers several custom progressive incline trailer ramps with inclines starting as low as 2.2 degrees.

Price is $483.30 after 10% "SAVE10" coupon code.


https://www.reverselogic.us/shop.html#!/2-Stage-Incline-Trailer-Ramps-10-inch-2-piece/p/57129233
Last edited: