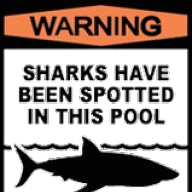 Well-known member
Administrator
Joined

Feb 25, 2002
Messages

4,302
Location
Corvette

ZZ4, 700R4, Steeroids rack & pinion, VB&P Brakes
This thread will likely fade away quickly due to the forum that it's in (i.e., low volume of traffic), but it is the correct forum nonetheless...
What do we need to do to suggest and/or get new smileys added to the list of those available?
I was posting and I thought, "Man, I could really go for an icon of a smiley stirring a pot."
And, no, not just because we are coming up on Holloween. I figure it would get lots of usage in The Edge and other forums where differing opinions could be found. Not that
I
ever stir any pots... :L :L (It must be naiveté of youth. Can I still claim this now that I'm no longer in my 20's???)
What is the process for submitting something like this? Do I have to clean some toilets or something to get a smiley added??? *wink*
Oh and heck, while I'm at it...there are probably a couple of smileys that could possibly be removed as I rarely, if ever have seen them used.