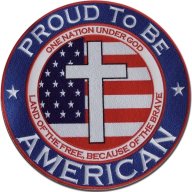 Joined

May 29, 2002
Messages

8,669
Location
Corvette

2012 4LT GS Roadster
​
INDIANAPOLIS
– Team owner John Barnes, a burly bear of a Hoosier and a longtime Indy enthusiast, anticipates a good ol' fashioned, roll-around-in-the-mud, scratch, bite and claw sort of a brawl on Saturday in qualifying for the 91st Indianapolis 500.
Helio Castroneves doesn't run in the same circles as Barnes – having grown up in Brazil, he lacks that Midwestern perspective – but the two-time winner and 2003 pole-sitter gushes, nonetheless, when thinking about what Saturday afternoon could bring when the new qualifying format finally plays out.
"Definitely it's going to be people pulling out (of the qualifying line). It's going to be a strategy game. Weather is going to be a factor whenever you're going out," Castroneves said Friday.
"There are so many things involved that definitely you can't miss it. You have to keep watching."
Officials of the Indianapolis Motor Speedway and Indy Racing League could only watch the past two Mays as rain doused their dream of spicing up a day competitors already consider one of the most intense in motorsports.
Under their plan unveiled before the 2005 race, only the first 11 positions in the 33-car field will be up for grabs on the first day, and every driver will have as many as three opportunities in any car to challenge for the pole or one of the locked-in spots.
Don't like your four-lap average? Withdraw it and try it again.
Get knocked off the front row or the top 11? Do your best to return the favor.
Mess up attempt No. 2? That's OK. Even the primary car has one more shot on pole day and three more on each of the subsequent three qualifying days.
"The new qualifying format looks exciting and dramatic," said Tony Kanaan, the 2005 pole-sitter. "I do well under pressure."
Buddy Rice, who won the 500 in 2004, drew the first position in the qualifying line. He won't be a contender for the pole, but Rice could still figure into the craziness of the day, having been 15th-fastest Friday and 16th overall.
"We'd like to be a little closer to the top of the charts," Rice said. "But we have a good shot for the top 11."
Twenty-eight drivers have practiced, and 21 have posted lap speeds within a 5 mph of each other. The top 12 have been separated by less than 2 mph.
"You think it's a lot. It is not, to do a four-lap average," Castroneves said. "Probably the first row is going to be in a different speed, but from the second row to the rest, it'll be extremely tight."
Although Castroneves ranks ninth overall, he figures to contend for a spot on that first row, as does teammate Sam Hornish Jr., who is 10th. Their Penske team has fielded 33 top-three starters dating to 1971 and it has put at least one car on the front row in three of the past four years.
Owner Roger Penske also enjoys the gamesmanship of pole day. He pulled qualified cars from the field and used backup cars to try to improve even under the old format.
The favorites, though, are Dan Wheldon and Scott Dixon of Chip Ganassi Racing, considering they have paced the first four days of open practice.
"If we were thinking about not being in the top 11, Chip would kick my butt from here to Milwaukee, and that's the next race," said Wheldon, the 2005 winner.
Andretti Green Racing has four of its drivers among the top six overall, Kanaan, Marco Andretti, Dario Franchitti and Danica Patrick, with only veteran Michael Andretti lagging behind.
Deeper on the list are a number of teams and drivers hoping to find either a couple mph or a miracle.
"You go out there and put in a time anyway," said Jeff Simmons, who ranks 21st. "You just don't know what's going to happen."
Vitor Meira, who drives for Barnes' Panther Racing, sits 11th. Barnes expects to make it Saturday but won't be crushed if Meira doesn't. The second 11 spots are to be filled Sunday and two more qualifying sessions are set for next weekend.
"The most important thing is to qualify this weekend," Barnes said. "You want to be able to Wednesday morning begin working on race setup. That's the most important thing."
Article