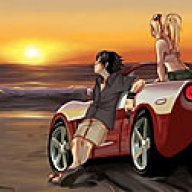 Site Administrator
Staff member
Administrator
Joined

Sep 16, 2000
Messages

13,790
Location
Corvette

1990 Corvette ZR-1
<img src="/images/design/front/75nyt.jpg" width="200" height="119" border="1" alt="" hspace="5" vspace="5" align="left" />
That '70s 'Vette: Just Another Girly Car?
​
by Jeff Sebatini, New York Times
BY the time "Invasion of the Body Snatchers" arrived in movie theaters in 1978, it was clear that something evil had been sucking the mechanical soul out of sleek-skinned Corvettes for several years.
The third-generation Corvette made its debut as a 1968 model, based on the same mechanicals as the 1963-67 car, but with a new, outrageously styled body. It would become the longest-running Corvette body style, remaining in production through 1982, though undergoing extensive updates during this time. Over its long run, the C3, as enthusiasts refer to the entire run, would reach both the apex and nadir of Corvette performance.
The peak came early. In 1969, Chevrolet offered the most powerful Corvette to date, the ZL1. This was an optional engine package with an all-aluminum, 427-cubic-inch, big-block V-8. Listed at 430 horsepower, the engine's true output has been reported at more than 550. Only two ZL1 Corvettes were built, as the steep price of the option ($4,718.35) nearly doubled that of the car itself.
Things went downhill quickly, as G.M. began detuning its high-performing V-8s in 1971, reducing the compression ratio so they would run on unleaded gasoline. Then, in 1972, the auto industry changed the way it reported horsepower, switching from gross horsepower to a net measurement that took into account losses from necessities like the alternator and water pump. Advertised horsepower dropped, even when there were no mechanical changes.
By 1975, the big-block engines had been dropped from the sports cars and the Corvette's standard 350-cubic-inch V-8 was rated at just 165 horsepower. This was the lowest output in a Corvette since the first year of production in 1953, when all Corvettes were equipped with six-cylinder engines.
And the emasculated C3 faced another problem — poor assembly quality. In this era, defects were common and not limited to the Corvette's chronically ill-fitting body panels. Engines often ran poorly, did not idle well, and were lacking in throttle response.
While this was far from the image of performance that the Corvette had cultivated, the rest of the auto industry wasn't faring much better. Car and Driver magazine still crowned the Corvette the fastest American car in 1976. (Its reported 0-60 m.p.h. time of 7.1 seconds is just a tick slower than most of today's midsize sedans.) And no matter how far its performance might have slipped as the decade wore on, the C3 still looked the part of a supercar.
Perhaps that explains why sales increased, even as power decreased. Production peaked in 1979, when Chevy sold 53,807 Corvettes — the most of any model year to date.
Source:
http://www.nytimes.com/2006/11/05/automobiles/05SPIN.html
​