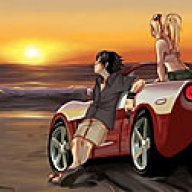 Site Administrator
Staff member
Administrator
Joined

Sep 16, 2000
Messages

13,790
Location
Corvette

1990 Corvette ZR-1
Corvette wait for Aston decision<!-- end title -->
By Bira Goren
Thursday, January 11th 2007, 17:06 GMT
AutoSport
Le Mans GT1 winners Corvette Racing are yet to decide whether to enter the Europe-based Le Mans Series or the American Le Mans Series and are waiting to see what their rivals Aston Martin are doing, Corvette driver Oliver Gavin revealed.
The Chevrolet-owned team, which won the GT1 class championship in the ALMS last year as well as a third consecutive class win at the Le Mans 24 Hours, has been tangled in a close battle with Aston Martin Racing, the two racing neck and neck in the last two races at Le Sarthe.
On top of the annual French race, Aston Martin and Corvette have raced in the American Le Mans Series, but it is unclear whether the famous British marque will continue to race this year in the United States or not.
If Aston Martin withdraw from ALMS, Corvette will be left without any competition, and according to Gavin the American team are now undecided on whether they should continue racing or follow Aston Martin to a European-based endurance championship.
"I'm not entirely sure where we are going to be racing," Gavin said on the central stage at the Autosport show. "With the Corvettes, they're still deciding on whether it should be in Europe or in the ALMS again.
"We're waiting to see what Aston Martin are doing in terms of their programme - we're hoping they're going to come back and race us in the ALMS.
"I had a very interesting season last year - frustrating at times, but ultimately it was successful for us, winning the championship and also beating them (Aston Martin) at Le Mans, which was a fantastic achievement for everybody involved in Corvette Racing."
Gavin admitted, however, that Corvette could still find an appeal in ALMS even if they are left without rivals.
"I think there's certainly a marketing benefit of just turning up and running the car," Gavin explained.
"But we do need competition, we do want to race against someone, and it was great last year, having the competition from Aston Martin, so we're just hoping they'll find the money to come back."
Source:
http://www.autosport.com/news/report.php/id/56228