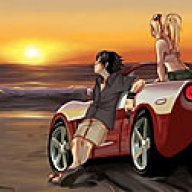 Site Administrator
Staff member
Administrator
Joined

Sep 16, 2000
Messages

13,869
Location
Corvette

1990 Corvette ZR-1
Garage fire in Pa. claims classic Corvette

By George Osgood
Star-Gazette Wellsboro Bureau
December 14, 2006

ELKLAND — A fast-moving fire destroyed a garage and two cars, including a collectible early-1990s Corvette on Thursday morning, although firefighters kept the blaze from spreading to a house a few feet away.

Elkland Fire Chief Andy Walters estimated damage at $50,000, including the value of the Corvette ZR-1 and a Chrysler 300 parked inside. The garage and vehicles were insured.

The fire broke out shortly after 9 a.m. at the 107 W. Woodlawn St. home of Rusty and Penny Pettit. Penny Pettit discovered the blaze in the two-car garage and called in the alarm, Walters said.

"It had a good start," he said. "We are ruling it electrical. It started in the front left corner of the garage."

Rusty Pettit moved a lawn tractor parked in back of the Corvette, but flames spread quickly, preventing him from getting the car outside.

Firefighters from Elkland, Osceola and Nelson drew water from hydrants and brought the flames under control in 10 minutes, Walters said. But by then the cars and garage were a total loss, he said. Walters declared the fire out at 11:33 a.m.

No firefighters were injured, he said.