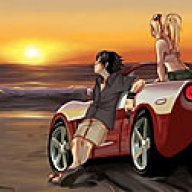 Site Administrator
Staff member
Administrator
Joined

Sep 16, 2000
Messages

13,593
Location
Corvette

1990 Corvette ZR-1
GM accepts Dodge Viper challenge
January 12, 2007
BY KATIE MERX
FREE PRESS BUSINESS WRITER
The new 600-horsepower 2008 Dodge Viper SRT10 won't keep its king-of-the-hill position for long if
General Motors Corp.
Vice Chairman Bob Lutz has anything to do with it.
Asked on Thursday during a meeting with analysts whether Chevrolet plans to produce the Corvette Blue Devil, GM's next generation super sports car, to usurp the Viper's newly won pole position in the race for the title of most powerful U.S. sports car, Lutz scoffed.
"As you all know, it is not our policy to discuss future product programs. However ... ," he said to laughter from the audience, "it is very important for Corvette to be the most powerful, most capable, best handling sports car in the United States."
Lutz acknowledged that "a recent competitor" had surpassed the top-level Corvette's horsepower.
"But the Corvette vehicle line executive will not take that lying down," Lutz said.
Chevrolet has a Corvette in development that is known as the Blue Devil, Devil Ray, Stingray or SS depending on whom you talk to, said Bob Gritzinger, senior editor for news at AutoWeek magazine.
"We all know the new Corvette is out there. The car is in development and it's been speculated that it will have about 650 horsepower. ... It's supposed to be here in 2009."
Contact KATIE MERX at 313-222-8762 or

kmerx@freepress.com

.
Source: http://www.freep.com/apps/pbcs.dll/article?AID=/20070112/BUSINESS01/701120361