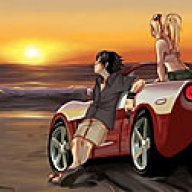 Site Administrator
Staff member
Administrator
Joined

Sep 16, 2000
Messages

13,790
Location
Corvette

1990 Corvette ZR-1
Police seek car in abduction attempt
By STEPHEN GURR
The Gainesville Times
1-20-07
A man who authorities say tried to abduct two 11-year-old girls from a park may have been driving a sports car with a rare paint job.
On Friday, Hall County Sheriff's officials issued a lookout for a Chevrolet Corvette from 2000 to 2003 with a "limited edition" medium blue paint job, chrome spoke wheels and round chrome exhaust pipes.
Maj. Jeff Strickland said that several witnesses spotted a car with that description around the time of the Jan. 3 attempted abduction at the Four Seasons on Lanier subdivision.
Sheriff's officials said two girls were in the park when they were approached by a man who appeared to be holding a handgun. The man grabbed one of the girls, but she was able to wrest free. Both girls ran away and were uninjured.
A composite sketch of the assailant has been widely distributed since the incident.
The car lookout came out of leads generated by investigators, Strickland said Friday.
"We had leads where a number of people indicated seeing a blue Corvette in the area at the time of the attempted abduction," Strickland said, adding that witnesses were shown photographs of various year models and picked the 2000-03 Corvette with the limited edition paint job as the closest to what they saw.
Hall County investigators have combed through vehicle registration records of more than 200 Corvettes registered in the county, but so far, "none have matched that description," Strickland said.
Anyone with information is asked to call the Hall County Sheriff's Office at (770) 531-6879.
Contact:

sgurr@gainesvilletimes.com,

(770) 718-3428.
Originally published Saturday, January 20, 2007
<!-- bodytext -->
Source:
http://www.gainesvilletimes.com/news/stories/20070120/localnews/151041.shtml