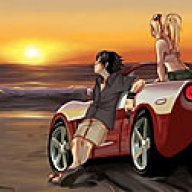 Site Administrator
Staff member
Administrator
Joined

Sep 16, 2000
Messages

13,790
Location
Corvette

1990 Corvette ZR-1
Stellar Group of 1967 Big Block Corvettes to Be Featured at 5th Annual Barrett-Jackson Palm Beach Auction
PALM BEACH, Fla.--(BUSINESS WIRE)
--Corvette enthusiasts and collectors worldwide will descend on South Florida to select from an impressive array of 1967 Big Block Corvettes that will cross the auction block at No Reserve during the Barrett-Jackson Collector Car Event from March 28 - April 1, 2007, in Palm Beach, Fla. The fifth annual Palm Beach event will feature over 600 of the world's most exclusive collector automobiles, approximately 100 lifestyle vendors and 17 hours of coverage on SPEED.
The 11-car group of 1967 Big Blocks includes a variety of options and horsepower. Five of the Corvettes feature the desirable 427cid/435 horsepower V8 engine combination, with a 4-speed manual transmission.
"These Big Block Corvettes headed to South Florida demonstrate our ability to continually consign the most desirable, highly sought after collector cars," said Craig Jackson, CEO of the Barrett-Jackson Auction Company. "Nothing represents pure American power and speed like a Big Block Corvette."
"The bar was raised for Big Block Corvettes when 'The Last Corvette' sold for $660,000 at our Scottsdale 2007 auction," said Steve Davis, president of Barrett-Jackson. "That winning bid created quite a stir and helped fuel the awareness and demand for these iconic Corvettes."
The lot numbers for the group of 11 Corvettes are: #392, #416, #659, #667.1, #683, #692, #714, #714.1, #721, #726 and #728. Please visit
www.barrett-jackson.com
for more details on each car.
Barrett-Jackson continually reaffirms its leadership position in the collector car market by elevating consignment standards, challenging annual records and serving as the barometer for market trends. Last year, more than 275,000 attendees and millions of television viewers from around the world witnessed over 1,600 cars being auctioned off for approximately $135 million at the two 2006 Barrett-Jackson Collector Car Events held in Scottsdale, Ariz., and Palm Beach, Fla.
About The Barrett-Jackson Auction Company
Established in 1971 and headquartered in Scottsdale, Ariz., Barrett-Jackson specializes in providing products and services to classic and collector car owners, astute collectors and automotive enthusiasts around the world. The company produces the "World's Greatest Collector Car Events™" in Scottsdale and Palm Beach, Fla. For more information about Barrett-Jackson, visit
www.barrett-jackson.com
or call (480) 421-6694.