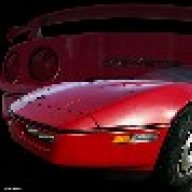 Joined

Jan 12, 2002
Messages

47
Location
Corvette

1984 Red/Graphite Auto 66k Z51
I've read a few posts recently with references to
octane. Seems a lot of people are burning 90+
octane.

When I got my '84 in '96, I didn't know
what to burn, so I looked at the owner's manual.
Guess what - it says 87+. Based on all the articles
I've read, octane does not directly impact power unless
your engine is tuned for high octane. High compression
engine, HyperTech chip, etc.

Having said this, I still burn at least 91.
For some reason it just "seems" better, even though
I do not think there is a performance difference.

Anyone out there burning 87?