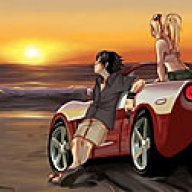 Site Administrator
Staff member
Administrator
Joined

Sep 16, 2000
Messages

13,790
Location
Corvette

1990 Corvette ZR-1
Firestone Expands Firehawk Wide Oval Tire Line by Adding Run-Flat Tires
New Chevrolet Corvette Sizes Have C6 Owners Smiling

NASHVILLE, Tenn. (Jan. 23, 2007) – Bridgestone Firestone North American Tire, LLC (BFNT) has expanded its Firestone Firehawk™ Wide Oval™ tire line with two new sizes – P245/40R18 88Y RFT and P285/35R19 90Y RFT – to fit Chevrolet's sixth generation Corvette.

Engineered with the company's exclusive UNI-T™ technology, the new tires incorporate Bridgestone Firestone Run-Flat Tire Technology to offer a sense of security by allowing drivers to travel up to 50 miles at 50 mph in the event the tire experiences a loss of air.

The Firestone Wide Oval helped revolutionize high-performance passenger tires in the 1960s with design features based on Firestone's advanced Indianapolis 500® race-tire technology. The Wide Oval was the industry's first low profile, bias-ply performance tire and was original equipment on Chevy Corvettes of that era.

The Firestone brand's new generation Firehawk Wide Oval tire continues that tradition of race-inspired ultra-high performance and is engineered to give motorists world-class performance and durability. The new Firehawk Wide Oval RFT sizes mark the second Firestone fitment to target Chevrolet Corvette models. The Firestone Firehawk SZ50 EP™ RFT tires are available in two sizes – P245/45R17 89Y and P275/40R18 94Y – to fit the Chevy C5 Corvette.

"With these new Firestone Firehawk Wide Oval sizes, Corvette C6 owners can know what it is to rule the road with a tire that reflects the Firestone brand's rich legacy of motorsports success and more than 100 years in the tire business," said Phil Pacsi, Vice President, Consumer Tire Marketing, BFNT. "Turns are tighter, handling is more precise and traction is exceptional in both wet and dry conditions, not to mention giving owners the confidence of Run-Flat Tire Technology."

In addition to the new Corvette C6 replacement sizes, the Firestone Firehawk Wide Oval is available in 20 popular 16- to 20-inch sizes to fit other high performance sports car models. It carries a UTQG rating of 320 for treadwear, 'AA' for traction and 'A' for temperature.

About Bridgestone Firestone Run-Flat Tire Technology:

Bridgestone and Firestone Run-Flat (RFT) tires are based on a Self-Support Run-Flat (SSR) system. The SSR system employs a reinforced sidewall made of special heat-resistant rubber to support the weight of the vehicle with little or no air pressure. Because drivers may not feel a difference when the tire loses air, a Tire Pressure Monitoring System (TPMS) must be used with RFT tires to notify the driver when a tire loses air. RFT tires offer drivers the opportunity to get to a safe location to change a tire when necessary by allowing a vehicle to continue to go up to 50 miles at 50 mph in the event the tire experiences a loss of air. The use of a RFT tire also eliminates the need for carrying a spare tire, freeing up extra trunk space and reducing vehicle weight for improved fuel efficiency. Bridgestone-brand RFT tires can be found on premium vehicles including BMW, Ferrari, Infiniti and Lexus. Several Bridgestone Blizzak RFT replacement winter tires are also available for select applications.

About Bridgestone's patented UNI-T technology:

UNI-T is an acronym for "Ultimate Network of Intelligent Tire Technology" found only in Bridgestone, Firestone, Dayton and select associate brand tires. One of its core technologies is a Computer Optimized Component System, CO·CS, which uses a super computer to help determine an ideal combination of tread design, casing shape, materials and construction for a particular application. The use of L.L. Carbon (Long Link Carbon), an advanced form of carbon black, produces a stronger tire, better able to resist cracking, chipping, tearing and excessive wear.

About Bridgestone Firestone North American Tire, LLC.:

Nashville-based Bridgestone Firestone North American Tire, LLC (BFNT) is a subsidiary of Bridgestone Americas Holding, Inc., whose parent company, Bridgestone Corporation, is the world's largest tire and rubber company. BFNT develops, manufactures and markets Bridgestone, Firestone and associate brand tires. The company is focused on wholesale and original equipment markets, supplying passenger, light truck, commercial vehicle, off-road, motorcycle, agricultural and other tires to its customers in the North America.

Source: Bridgestone Firestone North American Tire, LLC.