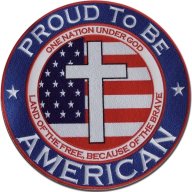 Joined

May 29, 2002
Messages

8,652
Location
Corvette

2012 4LT GS Roadster
I pulled up beside this late 80's Stang returning to work after lunch and asked the driver what his back window sticker meant "Bow Tie Mustang". He said he'd dropped a 383 Chevy in it, I said Oh.
Light turns green and he mashes that little pony. I'd started out kind of slow thinking I would act my age, but I couldn't let that mutt do that

to a Real Bow Tie, so I double clutch my Honey and let Her Go ! It only lasted 1/2 way through 1st gear, he's rearview mirror material, games over

, did a pwr shift/bark into 2nd . . .

I flip him a thumbs up and he shoots it back (per my side mirror view) while he made a quick exit to a side street.
Man I Love the Power of this Vette