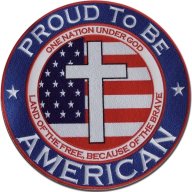 Joined

May 29, 2002
Messages

8,670
Location
Corvette

2012 4LT GS Roadster
Ready To Run: 2005 Chevrolet Corvette
New Corvette A Sight To Behold, A Thrill To Drive
San Jose Mercury News
By Matt Nauman
October 20, 2004

With apologies to the late Jim Schefter, who wrote "All Corvettes Are Red'' back in 1996, mine was yellow.
And stunning in its execution.

I've just spent a week driving a 2005 Chevrolet Corvette coupe, and I'll tell you what I think of the car in just a moment. First, however, any reviewer worth reading must give his or her opinion of what many consider the single most important feature of this sixth-generation two-seater.

The engine? The exterior design? The cup holders?

No, it's the headlights. And I love them. They're beautiful and are the perfect accent to let folks know that the Corvette is ready to run back to its throne as America's sports car.

These high-intensity discharge Xenon lights are so important because ever since 1963
–
or 41 of the 51 years that the Corvette has existed -- the car has had pop-up or so-called hidden headlights.

They were innovative and distinctive in 1963, and used by many other cars of that era. (They first appeared in a 1937 Cord, for the record.)

But, like rich Corinthian leather, they faded in popularity over time. Some disappeared when a model of car vanished. Other models continued but went to more traditional headlights as a cost-saving move. Yet, even on the 2004 model Corvette, the lights flipped over when turned on and flipped under when turned off.

Some 'Vette purists consider the car's flip-up headlights as much a signature as its fiberglass body or its romping V-8 engine. Changing them is tantamount to heresy. If they were good enough for the C2 (1963-1967) and C3 (1968-1982) and C4 (1984-1996) and C5 (1997-2004), then, well, you get the picture.

Yet, like all the rest of us, I've seen all manner of Fieros and Camaros with both -- or worse, just one -- of the hidden headlights stuck open. To me, to make a bad pun, they kept a car like the Corvette stuck in the past.

I love the new headlights. And, no, I don't think they make it look too much like other high-performance models, one of the real worries of Corvette lovers.

(The teenager next door nodded in appreciation of the new Corvette, admitting he thought it was a Ferrari at first. I don't think that type of confusion insults Corvette.)

Changing the headlights, seemingly a simple gesture, but done after lots of soul searching according to top General Motors folks, is a bold stroke. It confirms that this is indeed an all-new Corvette.

That's especially important as the design of the body doesn't represent a radical shift. Oh, park the 2005 next to a C5 as I did and you'll see changes, but the car's low profile, its sleek silhouette, its big four rear lights aren't much different.

Still, much has changed: The car is five inches shorter and a bit narrower, making it easier to maneuver, and a bit more pleasing to the eye. The car itself is lighter, and has the best wind resistance -- the drag coefficient is .28 -- in its history.

Prices start in the mid-$40,000s, although two big option packages and a handful of additional amenities took the window sticker of our test model to nearly $53,000.

The standard engine, a 6.0-liter small-block V-8, now makes 400 horsepower and 400 pound-feet of torque, up substantially from the 350 horsepower made by 2004's base 5.7-liter V-8. GM mentions a top speed of 186 mph and a 0 to 60 mph time of 4.1 seconds. Fuel economy -- 18 mpg in city driving and 26 mpg on the highway -- improves slightly.

For now, there's no super performance Z06 version of the new 'Vette. That said, the available Z51 package ($1,495) offers bigger, crossed-drill brake rotors, more aggressive tires and changes to the car's stabilizer bars, springs, shocks and gear ratios that ought to appease enthusiasts for now.

New options abound, from a DVD navigation system, to GM's OnStar emergency/concierge service to head's up display (more about this later).

Tech lovers will appreciate the car's new remote control key. With the key fob in your pocket or purse, the doors open at the touch of your fingers. Once inside, you simply need to push a button to start the car. The trunk opens in a similar fashion.

It's neat, and a great way to impress family and friends as you show off the Corvette.

More practical is a front-hinged hood that's smaller and lighter. The removable roof panel is lighter, too, Chevy says, although it's still a one-man job that requires a grunt and a good grip. Nicely, though, it fits perfectly into its secure slot beneath the rear glass hatch.

In fact, the new Corvette's head's up display is the only discordant note. That's because it, too, smacks of something old rather than something new. I know other automakers have tried it, but it seems GM is the only one that sees something valuable in head's up display.

Here, a little projector beams information onto the windshield so it's in the driver's sphere of vision. This one offers basic information like how fast you're going, but also comes with a track setting that let's you know your G force in turns.

Still, it feels gimmicky and remains very hard to read during the day.

I drove the coupe version of the new Corvette with the optional four-speed automatic transmission. (A six-speed manual is standard.) Convertible production begins soon. And, GM says, it'll sell the Corvette in Europe this year and elsewhere in the world in 2005.

Our test car, painted a shade of bright yellow costing $750, came with the optional four-speed automatic transmission. This, too, felt a bit dated, as other automakers now offer five-, six- or seven-speed auto shifters. That said, this one is incredibly smooth, enabling a driver to forget about anything but steering and pressing the gas pedal in pursuit of speed. (A six-speed Tremec manual shifter is standard.)

Three suspension systems are offered: a base version, the F55 magnetic select ride control version and a Z51 performance package that was added to our test car. The suspension parts were redesigned for the C6 Corvette.

On the road, the new Corvette is superb. Power is plentiful and seemingly never-ending. It's easy to go very fast very quickly in this car. Handling is top notch, thanks to the new, more rigid platform and big tires (Goodyear Eagle F1 run-flat 18-inchers up front and 19-inchers in the rear).

On a beautiful morning drive -- a loop that took me from Fremont to Tracy to Los Baños to Gilroy to San Jose -- the Corvette was solid, tight, exceptional. And, yet, it was very comfortable, which is no easy task, especially on the Z51 nearly ready for racing model.

That the 2005 Corvette is very good is not a surprise. GM always (or almost always) has paid special attention to this car. And, in this age of seven-seat, all-wheel-drive, everything-for-everybody mobiles, it remains the very definition of a niche product.

But what a niche!