Joined

Sep 5, 2003
Messages

175
Location
Corvette

Torch Red C5 coupe
I needed a way to store the spare top and could not determine how securely the ones in the catalogs actually held the top. I did determine that they were pricey. Since the top would be in a storage room, appearance was not a factor. So, here's my redneck engineered $1.89 top storage rack.
A couple of scrap 2x4s screwed together in an unside down 'L', the top 2x4 cut slightly smaller than the inside contour of the top: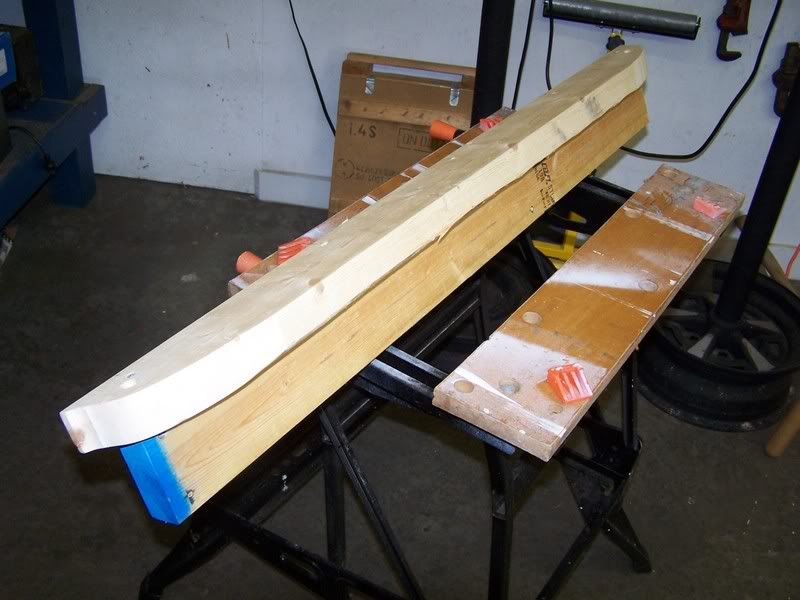 Two 3/4-inch deep holes drilled to accept the rear roof mounting pins:
The $1.89 was for felt to cover the top 2x4 so nothing can get scratched. It isn't pretty, but works well. The shaped board easily guides the top into position so the top mounting pins fall into the holes....and they are the only thing that actually touch, other than the top frame sitting against a felt pad on the wall stud. The bungee cord isn't very elegant (but it works and I already had it), and the arrangement is super stable. There is no way the top is going to fall!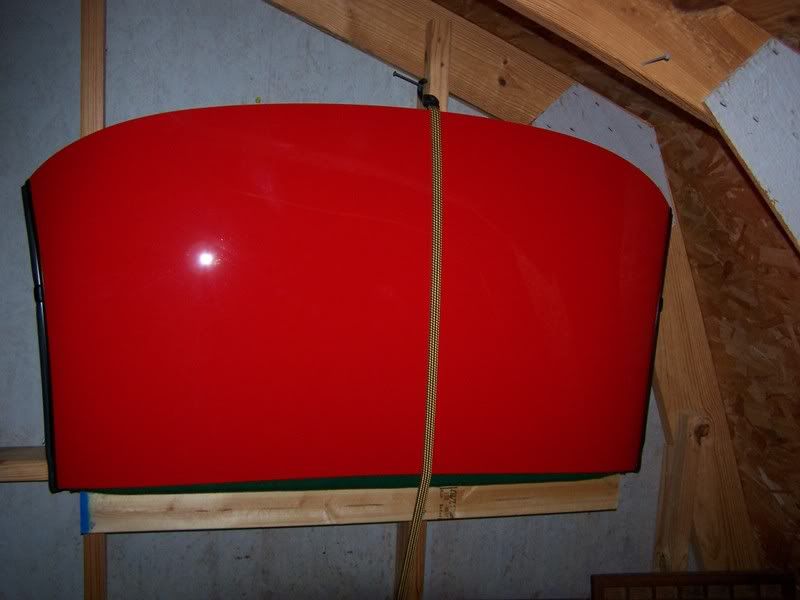 Not pretty, but it works and it was CHEAP!