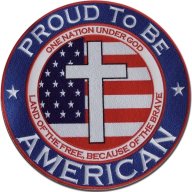 Joined

May 29, 2002
Messages

8,669
Location
Corvette

2012 4LT GS Roadster
What subject does Dale Earnhardt Jr. want to talk about?
Members of the media have been invited to a Thursday morning news conference at the JR Motorsports race shop in Mooresville, N.C. However, details of the conference were not provided, lending speculation that it may involve his contract negotiations with Dale Earnhardt Inc.
Dave Moody reported Wednesday afternoon on Sirius Speedway that speculation is Junior and Martin Truex Jr. will drive Nextel Cup cars under the JR Motorsports banner in 2008 with Hendrick Motorsports providing engines.
SPEED will interrupt regularly scheduled programming to go live from the JR Motorsports race shop at 11 a.m. ET for the news conference.
Junior's contract with DEI is scheduled to run out at the end of the season, and he and sister Kelley Earnhardt Elledge have been involved in talks with team officials. Both parties have stated in the past that they want to have the issue resolved by May.
During Media Day at Daytona International Speedway in February, Junior first mentioned his desire to obtain a majority ownership in the company founded by his father, a demand which was repeated by Elledge two months later.
"Fifty-one [percent] is the right number because that gives us control," Elledge said. "We'll take 75 or 95 or whatever we work out. At the end of the day, 51 gives you control. And we want control."
According to the Associated Press, DEI president Max Siegel said DEI has "worked hard to address everything" that Junior sought, without discussing specific percentages.
Article