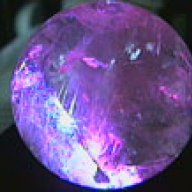 Joined

Feb 13, 2001
Messages

3,471
Location
Corvette

88 Convert ( SOLD ) /1973 coupe 4 speed/1964 Vert!
From a letter to Crane....
A friend recently purchased some CRANE rocker arms from PAW (or so he states) They look like the ones @ the top of your web page.
http://www.cranecams.com/master/goldrace.htm
So he just bolted em up didn?t adjust em properly and mangled a few. He did this twice.
I now have these rocker arms. I need help identifying what they are so I may purchase replacement rockers where needed.
The top of the arm has different numbers on it. Can you decode what it means? They all say Crane, they are all gold anodized aluminum. They all have C clips to service the needle bearings.
Like all things Corvette, this is eating me outta house & home (but I love it!) The least expensive option is the best.
I have the following, The chew indicates where the pushrod came loose and marred the aluminum area surrounding where the pushrod goes into.
6) D-507 (1 is chewed)
6) 8K-36 (3 are chewed)
1) 2190 (chewed)
1) C-559
1) T-238
1) B-661 ( Oil hole slightly different then the rest)
So it looks like I need to replace 6 of them. I would first like to know what are they!!??? Cost / ratio(s). / Part number for replacement / where to purchase it (So Calif., Burbank or Valencia) / Please let me know at your earliest opportunity.
So chime in guys.... HALLLPPPP!
Mike