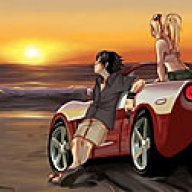 Site Administrator
Staff member
Administrator
Joined

Sep 16, 2000
Messages

13,869
Location
Corvette

1990 Corvette ZR-1
<div align="center"><img src="/images/design/front/kappa.jpg" width="430" height="200" border="1" alt="" /></div>
In February 2006, Motor Trend published a short article about the Corvette Sting Ray coming back as a V6 powered version of the Kappa platform.
They wrote:
GM is seriously considering building a V-6 version of its Kappa sports car (aka Pontiac Solstice and Saturn Sky). But the scuttlebutt around Motown is that this version would get an all-new body, a Chevy badge, and one of the most iconic names in the GM sports-car pantheon--Sting Ray. It would be positioned as a muscular, entry-level Chevy sports car priced under the current Corvette range, but above the higher-end Pontiac and Saturn models. Given the enduring success of the Corvette, the Sting Ray plan seems plausible--and profitable.
Full Article:
http://www.motortrend.com/future/concept_cars/112_0602_chevrolet_kappa_sting_ray/index.html
The rumors are once again getting much stronger!
What are your thoughts on this? Should the Corvette remain V8 powered only, or would a V6 version be ok since the Corvette started out with a V6 back in 1953?