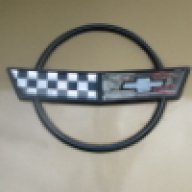 Joined

May 29, 2006
Messages

82
Location
Corvette

1987 Gold Coupe
Hi,

1987 Automatic Coupe, starts up and immediately stalls/dies unless given gas. Next best step after...?

INFO:
- Will continue to "idle" in Park at stable RPM with gas held down, as low as 900...releasing gas = instant stall
- Fuel Pressure good, fuel pump runs for 2 secs pre-startup as should
- Cap, rotor, plugs, coil = new

SUSPICIONS:
- Ignition Control Module ICM could be bad? Will see about getting tested.
- IAC? Something screwed up there not allowing enough air to idle?
- Injectors? If was injectors would I still be able to hold it running?