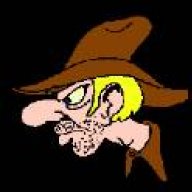 Joined

Apr 17, 2001
Messages

841
Location
comparing this to the super ram, after haveing run both Im telling you guys at least on a highly modifyied engine the STEALTH RAMS THE WAY TO GO! YEAH I KNOW THE STEALTH RAMS IS 3/4" too tall to shut the hood , HOOD CLEARANCE sucks but the powers great if you can use the air flow potential which is quite a bit better that the super ram and the more I tweak the EFI tuneing the better the STEALTH RAM runs
some of you may have missed the pics of a stealth ram installed in a c-4 vette(one of mine, the 85) this is installed on a full roller 383 with ported trickflow heads and a #119661 crane roller cam ,yeah it ain,t much for looks but it can go slightly faster than it appears, and I have not reinstalled the giggle gas throttle plate yet,I figured on tuneing the stealth ram EFI first,
compare this to the super ram, after haveing run both Im telling you guys at least on a highly modifyied engine the STEALTH RAMS THE WAY TO GO! YEAH I KNOW THE STEALTH RAMS IS 3/4" too tall to shut the hood , HOOD CLEARANCE sucks but the powers great if you can use the air flow potential which is quite a bit better that the super ram and the more I tweak the EFI tuneing the better the STEALTH RAM runs
ok here, I got my kid to take pics, this is how far the hood will close on a stock hood with the stealth ram installed
http://plangevin.5u.com/dsc_023.jpg
this is the stealth ram in my vette, notice the extra injector sticking into the plenum rear and wired up and the extra fuel feed line thats run, you won,t need to do this on most TPI/swap installs
http://plangevin.5u.com/dsc_022.jpg
for those of you not up on the TPI systems,the 1985 TPI system uses a 9th cold start injector to act almost like a carb choke in that it richens up the start mixture of fuel air until the engine warms up, without it the engine surges at idle untill it reaches about 130 degs as the IAC valve,sensors and the ECU (which is too slow to keep up with the engines changing needs) keeps cycling, after about 1986 I think the TPI units ECU had the ability to read and respond to the engines needs faster and the 9th injector was dropped as no longer necessary. that why I said your not likely to need to worry about it, only the early TPI systems had a 9th injector/idle riching circuit. if your useing an ECU from HOLLEY or FAST,ETC.your not going to need it! Im at the moment useing the early gm ECU and burning custom chips, a laptop controlable ECU is by far the better solution.