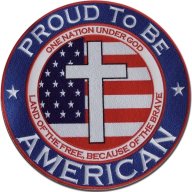 Joined

May 29, 2002
Messages

8,669
Location
Corvette

2012 4LT GS Roadster
DOVER, Del. -- The latest episode of Tony Stewart and Kurt Busch's on-track antics unfolded Monday at Dover International Speedway, and it once again ruined potential winning runs for both men.
But the most fortunate aspect of the day, for both teams but mostly for Busch and Stewart's jack man Jason Lee, was that Busch's No. 2 Penske Racing Dodge didn't strike Lee when Busch intentionally ran into Stewart's car, which was parked on pit road.
Busch was penitent afterward.
"I wanted to make a point, but when you make a point like that it always ends up making it worse," Busch said. "It was my fault for doing that. The issue was out on the racetrack. It was not on pit road."
Lee, who said Stewart "probably" would have hit him, wasn't in a mood to accept any apology.
"I was working on our car and I just saw our car start moving, I looked up and saw [Busch] in the side of it," Lee said. "Who knows what he was thinking, [but] he just needs to think about things before you do stuff like that. I didn't do anything to him, and I wasn't involved in the incident."
"What matters is they want pit-road safety and they got a guy doing a bonehead move like that," Lee said. "We all got families to go home to at night. If he's got a problem with Tony he needs to take it up with Tony in the motorhome lot after the race, and not jeopardize these crew guys out there.
"They all want pit road safety, and we have to wear helmets and fire suits, but you can't combat [a car]. Ninety-nine percent of incidents on pit road are caused by impatience or a mad driver. They need to get away from that. Those guys don't think about it when they're strapped in a racecar. But if they were out of the racecar and on the other end they'd think differently about it."
Crew chief Greg Zipadelli was upset as well.
"I just saw [Busch] come down [pit road] and run into the side of the car," Zipadelli said. "That's pretty stupid when there are other people out there. Obviously, there was no give-and-take out there and that's why we're in the situation we were in."
Article