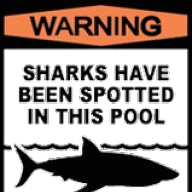 Well-known member
Administrator
Joined

Feb 25, 2002
Messages

4,302
Location
Corvette

ZZ4, 700R4, Steeroids rack & pinion, VB&P Brakes
OK...I'm doing top speed runs, manually doing the 1-2-3 shifts. Running high RPMs. Then I come off it for a few seconds, put the pedal back down to floor.

It downshifts to 2nd and just about buries itself at 7000 RPM. It'll stay there until I just barely lift off the throttle.

So then I start again from a stop. This time I just leve it in Drive (3) and let it shift itself. The 1-2 shift takes a bit longer, and the 2-3 shift doesn't happen again until I lift a bit off the throttle again.

I just changd the fluid about a month ago, which was just draining the pan. I know that there is still plenty of fluid in the system and that you need to pump it out or something to get it all out. The fluid level is correct. I had basic off the shelf Dexron3 (Mercron? whichever one is the correct one for ATX) put in. Is this my problem? The cheapo stuff doesn't like the excessive heat? Or does my problem lie somewhere else? I figure it has to a be a heat related problem because when it's cool or had a chance to cool, everything's back to normal.

What's the preferred hi-perf/HD tranny fluid that you like or have heard good things about?