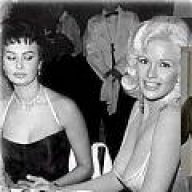 Joined

Jul 6, 2004
Messages

1,171
Location
Corvette

65 SB Roadster, 66 BB Coupe
I've run out of Prozac so you guys are my last, best hope.

I have the original 327 in the '65. Runs fine. I finally swapped out my canister oil filter and went back to a spin-on oil filter adapter. The instructions that came with the adapter are in some form of rural Chinese so I have no ****ing idea what they say.

Do I leave the stock oil bypass in the block or do I remove it? The bypass fits fine under the adapter. I want the oil to flow through the oil filter as much as possible because I have a Vortech supercharger on the beast and it's gears are throwing some fine grit as they wear in. No shavings, just grit, looks as if it's black oxide.

The doc says no more Prozac, so what's the consensus here?