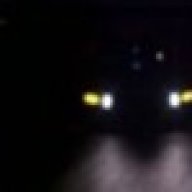 Joined

Nov 12, 2006
Messages

223
Location
Corvette

2004 CE Coupe
"The Worlds Smartest Battery Charger
​
"
from​
Custom Corvette Accessories
​
$69.99
​
Features and Benefits​

• Four step, fully automatic switch mode model.
• Charges lead-acid batteries (Wet, MF, Gel and AGM) from 2Ah to 90Ah.
• Maintenance pulse charging increases battery life and gives superb performance.
• Charges even drained batteries.
• Pulse recover of slightly sulphated batteries.
• Three unique charging modes for use on small batteries, large batteries and a special cold mode that is also suitable for AGM batteries.
• Low back current drain, low ripple and input voltage independent (85-125V).
• High efficiency: 85%
• Delivered with two interchangeable connection leads, one with clamps, and one with eyelet terminals.
• The charger can by connected for months, ideal for seasonal vehicles.
• Compact design with mounting holes for permanent assembly.
• 2 year warranty.





Electronic safe, the charger will not damage vehicle electronics. The battery does not normally need to be disconnected from the vehicle when charging.



• Minimal gas build-up and a patent-pending spark protection system.
• Short circuit and reverse polarity protected.
• Double insulation.
• Splash and dust proof.
• Progressive temperature protection.
We have included a TON of information on our web site and even more information on the CTEK Multi US3300 can be found here http://www.ctek.com/us/MUS3300/features_benefits.asp and here http://www.dreamcargarage.com/ctek.html
Peace
Chip