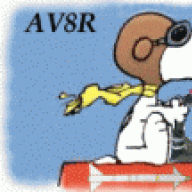 Joined

Feb 27, 2010
Messages

203
Location
Corvette

1974, 1990, 2008 Coupes
My fellow C6ers,
Those of you that have followed my hunt for and purchase of my latest Vette earlier this year, know that I get a new (always used) car (always a vette) every 15 - 20 years.
I'm sad to report that some hapless distracted driver t-boned her while I was making a slow right hand turn at an intersection. Yes folks, he tried to get past me on my right side whilst in a right turn. Go figure. My guess is cell phone.
The damage includes all 3 right side panels and the frame was slightly tweaked because the door hinge area under the right windshield pillar took the brunt of the impact. Enough so I could see the targa roof seal pinched where the roof meets the hatch top area. But not enough to crack the windshield.
Im told that that the frame can be repaired by the GMAC C6 certified shop and that it's going to cost the 75% value of the car, which typically is where the insurers draw the totaled line. Graciously, my insurer is also offering to pay the amount I paid for the vette if we total it.
So I'm wrestling with the choice of getting her fixed with no out of pocket for me, and about two months worth of shop time (and I pay payments whilst no access to my 2008 C6)....or....I accept the total and essentially full refund of what I paid for the car 6 months ago. This also means I have to start all over looking for a vette that had all the hard to find options again AND was under 35k. This took me a long time (over a year) to find and a lot of work to buy it and debug it. 100s of hours.
I do still have my trusty C4 1990 with 89k miles on her. So it's not like I'm car-less. I'm concerned that it's going to be a long time before I get another vette which is nearly fully loaded as a Grand Sport is, but auto with paddles and not a GS price tag (another $10k). I don't want manual transmission, just to be clear. I'm OK with a mark on the CarFaq, but it does devalue it if I have to sell. But is that alone reason enough to punt her?
So there's my dilemma....
repair or total
At this point my head can argue it logically either way. Heart says fix her.
Wife said get a truck.
thoughts?
No, I'm keeping the wife.
Last pic a week before accident:
current state:
Last edited: