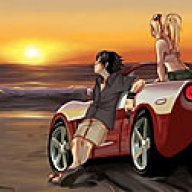 Site Administrator
Staff member
Administrator
Joined

Sep 16, 2000
Messages

13,779
Location
Corvette

1990 Corvette ZR-1
Has Corvette De-Fanged Chrysler's SRT Viper?
by Rob Loszewski,
CorvetteActionCenter.com
The battle between the Dodge Viper and the Chevrolet Corvette has raged on ever since the Dodge Viper went head-to-head with the legendary Corvette ZR-1 in 1992. Since then, the Viper has either been nipping at the Corvette's heels, or giving it a run for its money on the race track. However, all is not well in today's SRT Viper camp.
According to the Wall Street Journal, it appears SRT Viper sales are so poor, that Chrysler is forced to idle the Conner Avenue production facility for 10 weeks resulting in the layoff of 91 employees starting the week of April 14th and resuming the week of June 23. This is the second time this year that Chrysler has had to suspend Viper production due to an over-abundant infestation sitting on dealer lots. At the end of February, dealers had approximately 756 Vipers in stock which is enough to last them more than a year if Chrysler was to suspend Viper production right now.
A Chrysler spokeswoman stated that the SRT Viper was never meant to be a mass-produced vehicle like Chrysler's other products and this temporary downtime in Viper production allows them to "meet our customers' desire to keep these special cars exclusive." With 756 Vipers out basking in the sun on dealer lots, I hardly think the shutdown is being done to increase exclusivity for owners. Let's face it - Chrysler is no Ferrari - where they can purposely limit production of a vehicle and increase profitability as a result. Fiat-Chrysler is in the business of selling as many "units" as they can produce. If one of their products isn't selling, they're not making any money.
That brings us around to the introduction of the 2014 C7 Corvette Stingray. Even though GM has recently bumped up the price of the Stingray in order to meet demand, the C7 Corvette is still nearly half the price of the SRT Viper. Given all the test results that have come in from the automotive rags comparing the Viper to the C7 Corvette, the performance of the Corvette is identical, if not better in some aspects, than the Viper.
So...more than a year's worth of Snakes laying around on dealer lots, vs. approximately a one-month supply of C7 Corvettes in current inventory (not to mention the 2015 C7 Corvette Z06 peeking around the corner...), what could this mean for the future of the SRT Viper?
Thoughts?