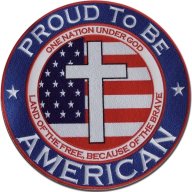 Joined

May 29, 2002
Messages

8,669
Location
Corvette

2012 4LT GS Roadster
Wednesday, April 25, 2007
DETROIT -- Just three months after Rick Wagoner vowed General Motors Corp. would fight to remain the world's largest automaker, Toyota Motor Co. has toppled it from the No. 1 spot for the first time in 76 years.
The historic reversal is largely symbolic and widely anticipated. But the new reality, as well as the speed at which Toyota closed in, has implications for both companies.
Toyota's new role is bound to have a deep psychological impact on one of the last manufacturing sectors where America still leads.
Gone are GM's bragging rights in an industry dominated by image and marketing might. Also dwindling is the automaker's ability to dominate price wars and smaller players.
At the same time, Toyota will find itself grappling with pressures long familiar to GM -- intense scrutiny from the outside and the threat of complacency within.
"This wasn't news that we wanted to hear," GM spokesman Tom Wilkinson said. "But it won't distract us from the business at hand: designing, building and selling the best cars and trucks for customers around the world."
Industry analysts have maintained that, for GM, finding a competitive business model in which it can shave costs and boost sales is far more crucial than maintaining its role as sales leader.
GM and Toyota do battle in nearly every segment and every region in the world, with Toyota drawing strength from its superior profitability.
On Tuesday, Toyota announced that it sold 2.35 million vehicles worldwide in the January-March quarter, surpassing the 2.26 million vehicles that GM sold in the same period. Toyota's totals include its Hino heavy truck and Daihatsu small-car brands.
Toyota's sales marked an 8 percent increase over the previous year. It expanded in most regions of the world but slipped 5 percent in its weak domestic market.
Toyota's worldwide production rose 2.6 percent to 2.37 million vehicles in the first quarter.
Toyota produced 1.04 million vehicles overseas, and exported nearly 700,000 from Japan. The Japanese automaker is rapidly expanding production facilities abroad, and Toyota President Katsuaki Watanabe attended the groundbreaking last week of Toyota's eighth vehicle assembly plant in North America, in Blue Springs, Miss.
GM aims to close plants
GM, meanwhile, is in the midst of massive downsizing in North America that calls for closing 12 plants by 2012.
But while GM's North American sales were down about 6 percent -- largely because of cutbacks in less profitable fleet sales -- the automaker's worldwide sales rose 3 percent to a record high.
It's still not certain whether Toyota will end 2007 on top of GM, but many analysts expect it will.
Jeff Schuster, an analyst with J.D. Power and Associates, forecasts that Toyota will sell about 280,000 more cars than GM this year and about 850,000 more by 2009. "We don't see this as a one-quarter phenomenon," he said. "They are both going to grow, but Toyota is growing faster."
GM marketing chief Mark LaNeve told Chevrolet dealers Tuesday in Las Vegas that GM wasn't stressed about Toyota passing them and said he was surprised it was making so much news, said one dealer who asked not to be named.
LaNeve told the dealers that the GM-Toyota race isn't over since Toyota is traditionally strong in the first quarter of the year and GM is strong in the second quarter.
Toyota has been gaining on GM for years, buoyed by billions in cash reserves, soaring sales in the United States and an Earth-friendly image at a time when global warming is emerging as one of the biggest issues.
All the while, GM is fighting a host of demons: image problems, soaring health care costs, an oversized staff and too much reliance on gas-guzzling trucks and SUVs.
"There's good big and there's bad big," said auto analyst John Casesa, managing partner of Casesa Shapiro Group. "Good big is when you're efficient and large. Bad big is when you're big but have an uncompetitive cost structure. And that is what GM is moving away from."
Both companies on Tuesday played down the stake they have in being No. 1. But it's clear that the shift is significant.
Wagoner, GM's CEO, predicted in 2005 that GM would stay on top for another 70 years. He backed off that statement, but as recently as January said GM would fight to keep the "world's largest" title -- something GM mentions every time it sends out a news release.
"It's not something where we would sit back and let somebody pass us by," Wagoner said in a January talk with reporters. "But the other side of it is we're going to fight for every sale and do it in a way that's consistently building the value of the enterprise from a shareholder perspective."
In many ways, however, losing the No. 1 spot will bring some relief to GM, which for months now has been dogged by questions about that fateful milestone. GM leaders have long maintained that their focus is on becoming leaner and more profitable, even at the risk of losing market share. In that case, Tuesday's signpost shows they're serious.
Analyst: Toyota has fears
Toyota has fought to grow sales, but at the same time fears what being No. 1 could mean, said Anand Sharma, manufacturing expert and co-founder of TBM Consulting Group.
"They think the moment you are on top is the moment you are sliding down," Sharma said. "In a way they've dreaded it and feared that it may lead to some complacency in their ranks."
And while Toyota has long maintained its focus is on quality and customers rather than size, its climb has been relentless.
"Don't believe for a second Toyota's goal -- or Watanabe's goal -- isn't to surpass GM," said Michelle Krebs, senior editor of Edmunds' AutoObserver.com. "Toyota desperately wants to be No. 1. The automaker just worries about what goes along with being No. 1."
It's a worldwide fight
The battle between GM and Toyota spans the globe, with competition intense in fast-growing markets such as China, where GM last year sold more than 1 million vehicles.
Even with GM's success abroad, Toyota is growing faster in most parts of the world and especially in North America.
Given the momentum, it is unlikely GM will be able to win back the top spot that it won in 1931 when it overtook another automotive giant: Ford Motor Co.
"It's devastating to me -- and it could have been prevented," said dealer John Rogan of John Rogan Buick-Livonia. He said while GM has cut back on unattractive fleet sales, it hasn't done enough to replenish its product lines.
"We eat sleep and breathe the sales of automobiles, and this is just an indication of the larger trend," Rogan said. "But the year is not up, so watch out."
Article