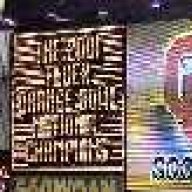 Joined

Apr 30, 2002
Messages

249
Location
Corvette

1977 Black L-82 4-speed
Hello all,

My 77 has been making a strange sound occassionally. It makes a sort of dragging sound when turning hard left. So I slid under the car and it seems as though the rear trailing arm is actually contacting the differential cover. There is a hemispherical scratch mark on the differential case on the passenger side where the trailing arm bolts "would" hit the differential in a hard turn.

I know I need to replace the bushings all around but I was wondering if you guys and gals think anything else needs to be done.

I have attached a pic to show what I'm talking about.

Also, the drivers side wheel well has a bump stop that is also pictured. The passenger side does not. Does anyone know the name of this part or where to find one? I have searched high and low to no avail.

Thanks,

Russ

P.s. the pic is not of my car, it is just for demonstration.