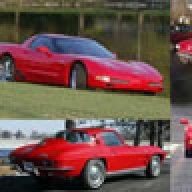 Joined

Oct 11, 2003
Messages

1,895
Location
Corvette

15 Z06, 01 Vert, 63 SWC & 60 ALL RED
Stopped by today and snapped a few photos.
In the photo below the shop had determined that the body mounts on the driver side were shorter than the other. When they took off some of the "body work" in the area they found that it had been previously hit and when it was repaired they did not pull the end out. the wheel well had a bulge in it and when the shop pulled it out they had to stick that piece of plywood to adjust for the offset needed. When they pulled it also brought the outside of the wheel well back in addition to making the body mount dimensions the same on both sides.
A good portion of the front end has been cut off. We are waiting for the new surround and other front end pieces.
After 46 years, the openings for the bumper mounts had cracked and in some cases were no longer proper with the flange around it. Harry and his team are fixing everything to make it 100% right.
Harry explaining some of the details of the repairs.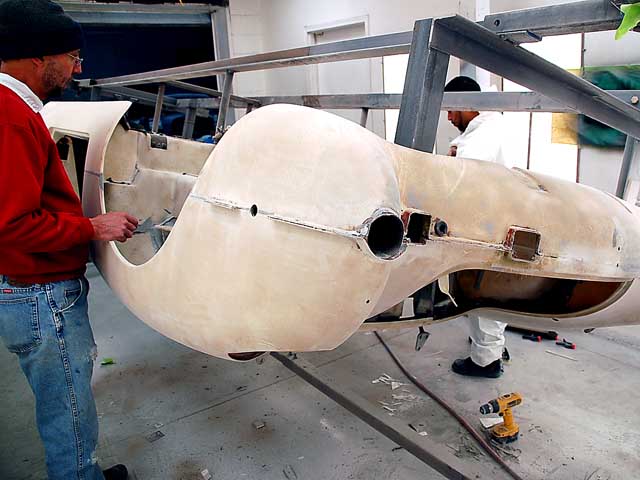 Adding reinforcements to the wheel well areas...next week they will "tub" the back in about 1.5" on each side to give me a little bit more clearance for the bigger tires and wheels I am using. Only 1.5" on each side give or take to make sure that the soft top will still fit in the pocket.
more areas needing touch up...
long straight edge to make sure that the bottom of the car is straight...will look good when you look down the edge of the car and it is straight and smooth!
more photos and details next week!