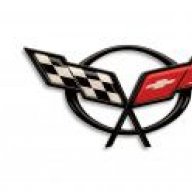 Joined

May 15, 2010
Messages

1,146
Location
Corvette

'98 Aztec Gold Coupe; '04 Millennium Yellow 'Vert'
Well, I think I'm finally going to get serious about this. I've been wanting one of these since I was old enough to say "Corvette," and it seems to me that a 50-year-old Corvette it would make a good 50th birthday present from me to me...
I have some time before that milestone event, however, so I'm going to leisurely keep a wary eye open for a suitable example that isn't going to break my bank account. I'd appreciate it if my fellow forum members could point me toward potential candidates throughout the country as well.
My 'must haves:'
First and foremost, I'm looking for a SWC; not interested in a '63 convertible.
I'm looking for something in excellent driver condition -- not a museum-quality show-piece. Just a good, clean, well-kept, mechanically-solid, car that I can drive as I desire. A super-clean 'survivor' would also interest me.
Numbers-matching. Originality is my thing. I want a car that is essentially like it was built in 1963. It doesn't have to be NRCS concourse originality -- just kept as original as possible for a car built ~50 years ago.
While I wouldn't mind having a 'fuelie,' I'm realistically thinking those are out of my price range. Ideally, then, my preference would be for a car equipped with the 340-Hp carbureted L76 engine; I might consider the 300-Hp carbureted L75, but really would rather have the L76 motor. I would not consider the base 250-Hp 327.
Four-speed manual. It's a sports car. 'Nuff said...
Not hung up on any particular exterior color for the SWC. I lean more strongly toward Silver Blue, Saddle Tan (which I think would make it an excellent counterpart to Aztec Gold C5 #15 ), or Sebring Silver; I find Tuxedo Black and Ermine White the least appealing (but would not reject a particularly good car for those reasons); Daytona Blue and Riverside Red are fine in my eyes. Again, looking for originality; if it's the color the car left the factory with, I'm probably happy with it. Interior colors should coordinate well with the exterior color; and again, be original.
I've always liked the real knock-off wheels better than the standard wheel covers.
Well, that's about all I can think of at the moment. Thanks in advance for any leads!