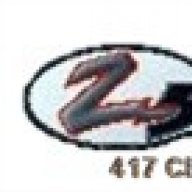 Joined

Jan 30, 2001
Messages

8,236
Location
Corvette

1987 Z51 Silver Coupe
These are just a few of what I found:
SERIOUS:

October 28, 1987:

DURING DECCELERATION WHEN MAKING RIGHT TURN VEHICLE ACCELERATED UNCONTROLLABLY, BRAKES WOULD NOT RESPOND TO CAR.

April 01, 1989:

DRIVER TURNED CORNER AND CAR SUDDENLY ACCELERATED AT VERY HIGH SPEED AND CRASHED, DRIVER BURNED ALIVE AND PASSENGER EJECTED.

December 12, 1990:

BRAKE PEDAL WAS UNBALANCED AND DIFFUCULT TO STEP ON, VEHICLE WENT OUT OF CONTROL AND CAUSED ACCIDENT.

July 01, 1992:

BRAKE PEDAL BROKE, CAUSING ACCIDENT.

August 20, 1992:

ACCELERATOR PEDAL DID NOT RELEASE CAUSING CAR TO SPEED OUT OF CONTROL; BRAKES HAD NO EFFECT.

(I had never heard of any of those misfortunes before. :eek ) SILLY:

January 19, 1989:

WHILE TRAVELLING ALONG HIGHWAY, GOODYEAR EAGLE TIRE BEGAN SMOKING THEN SEPARATED FROM WHEEL, TIRE HAD BEEN PUNCTURED BY NAIL. :eyerole

July 11, 1990:

LOW COOLANT LIGHT ALWAYS APPEARS, DEALER OFFERED TO DISCONNECT IT.

September 25, 1992:

USED NT15, NO TOUCH TIRE CLEANER BY THE NORTH AMERICAN CORP, 16 HRS LATER CAR HYDROPLANED AND CRASHED. 40 MPH IN 45 SPEED LIMIT.5 PERCENT GRADE, 10 K TIRES.

(This one and the next are simply unbelievable! :L)

November 23, 1992:

POOR TRACTION CAUSED LOSS OF CONTROL AFTER USING "NO TOUCH" TIRE CARE ON GOODYEAR EAGLE TIRES.