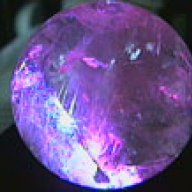 Joined

Feb 13, 2001
Messages

3,471
Location
Corvette

88 Convert ( SOLD ) /1973 coupe 4 speed/1964 Vert!
Since I have caught a NASTY summer cold....
nothing GOOD on TV... can't sleep....

I'M POSTIN'

So it sez in the Holy GM book ( paraphrased)

You hit the A/C on....

A few moments later the MAIN fan will come on.

REGUARDLESS OF ENGINE TEMP.....

So mine didn't.

But the main would come on @175deg.
(Hypertech chip)

and the AUX would come on@200
(Mid America fan sender)


So here was the rub.......

In the late afternoon...leaving work
(engine cold/outside HOT ) I would fire up the car... turn on the AC.. and in 25 or so seconds the compressor would start cycling.



BUT the minute either of the fans came on the A/C would be fine... and NOT cycle.

And when the fans were running the AC charge was OK.

So here's the punchline.

The COOLANT FAN SWITCH on the High side A/C line is a normaly closed switch UNTIL the high side pressure reached 240(ish)psi

This switch needs to be OPEN before the main fan will run.

But here's the clinker...

The HIGH SIDE COMPRESSOR SWITCH would OPEN @ 230 (ish)psi disconnecting the A/C compressor clutch.

So the HIGH side compressor switch is outa spec.

The cheapo fix...... anytime you call for A/C.. and you UNPLUG the coolant fan switch.. the fans will come on in 30 or so seconds.


Did you also know that the ECM shuts down the MAIN fan once you get past 40 mph... betcha ya didn't!

Science ROCKS!

Vig!