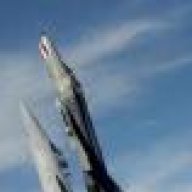 Joined

Mar 14, 2002
Messages

551
Location
Corvette

2016 triple black vert.
First off I apologize for not being on here much. When I was working I had an office job and had plenty of time to keep up with all the CAC happenings. Since I retired about 18 months ago I'm way to busy with other things to spend much time on a computer. I HIGHLY recommend retirement but enough about that.
I've had my '88 for about 15 years. Shortly after I got it I replaced the bushings in the headlights and they have been working fine. Recently however the right side would go up about half way and stop. I'd turn the lights off, the headlight would go down and when I turned them on again the light would go up all the way.
So since it has happened a couple of times I thought I'd check it out. When I tried the lights a couple of times, naturally it didn't just go part way and stop but went up all the way.

ad But I was surprised that the left one's motor just kept running. So I know I need to replace the bushings again on the left side. But I don't know what the problem is on the right. I don't think it's the bushings since when it does go up all the way, the motor stops like it should. I couldn't see any binding and when I turned the motor wheel to manually open the light it seemed to be moving freely.
So I need some opinions. I'm thinking I might just bite the bullet and replace both motors but being retired I don't want to just spend the money if I don't have to.
Thanks for your help.
Ron
"Baldie88"
P. S. I was just down at the NCM this weekend. One of the club members picked up a new Watkins Glen Gray Grand Sport. First time I've seen the Grand Sport in person and it's a beautiful car. I'm jealous and keep hoping Santa will answer my letter!