As many of you are aware some C5's experience intermittent DIC error codes due to inherently poorly designed grounding connections around the vehicle.
I am getting the dreaded "TCS C1214" (Sol Valve Relay Contact or Coil CKT Open) DIC code intermittently with the associated ABS, TCS disabled indicaters on the dash.
Although not a mechanic, I have done a fair amount of research on TCS related DIC codes and the conditions that cause them (bad grounds, water in pass footwell due to clogged AC drain, inferior parts in OEM EBCM) and have been down this road before (had my EBCM replaced last year), so this post isn't really about why I'm getting the current code (although I'm appreciative to anyone who can provide a definitive answer
), it's just a question I have not seen answered anywhere:
Thirteen ground points in C5 : G101, 102, 103, 104, 105, 106, 107, 201, 202, 301, 302, 401, 402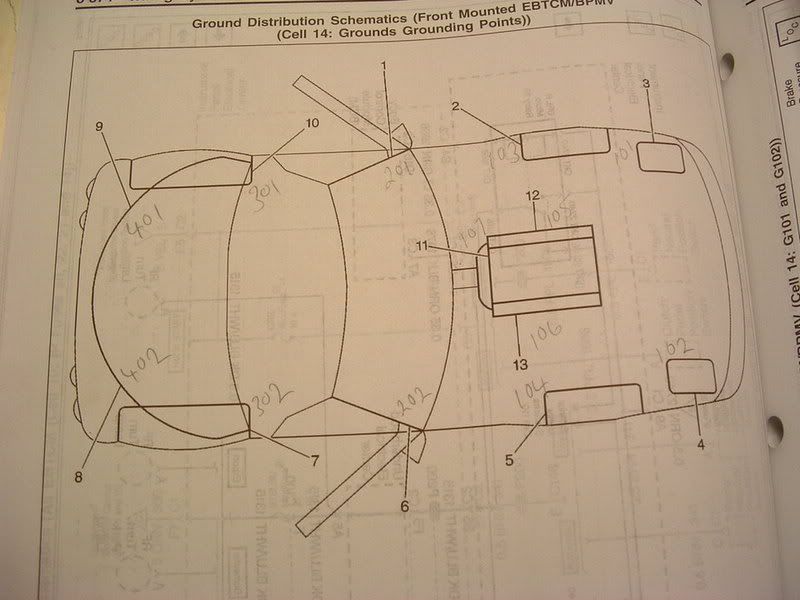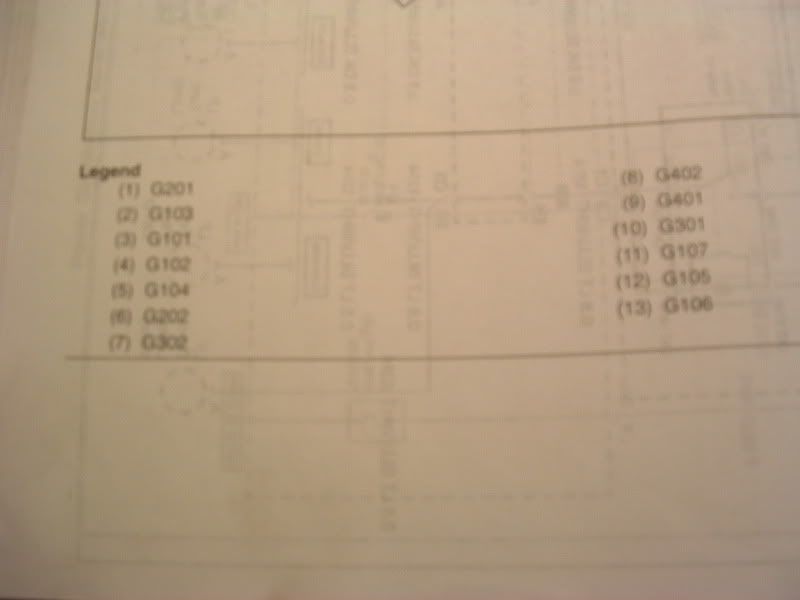 So . . My question:
Which of the thirteen grounding points on the C5 provide the ground for the components of the ABS and or TCS?
I'm assuming they might include 101, 102, 201 and 202 (that would be both the connectors (R+L) on the frame rails under the hood and both the connectors (R+L)by the rocker panels under the dash.
The reason I'm asking is to try and narrow down the spots to take apart and clean when this problem resurfaces during the life of the car.
Thank to Bill C for the diagrams from a previous post and much excellent info btw

) and Thanks in advance to any respondents for your help.
Please excuse my posting this here, should have probably been in C5 Tech. Sorry about that, don't know how to delete it. Can a Mod move it foir me?