If 2020 wasn't challenging enough for you and you're looking for something to really test your patience, this
1954 Corvette
barn find just might be for you.
Listed for sale on
EBAY
, appears to have seen better days, but definitely not a lost cause for sure.
Unfortunately, not much history is known on the Corvette other than that the seller states "due to the owner getting ill is the reason for this sale."
From what we can tell by the photos, it appears to be dressed in Sportsman Red with red interior which, if original, would make this just
1 of 100 built
that year in that color combination. While it's hard to tell without more information from the seller, it appears that this Corvette was in some state of restoration as the interior and much of the chrome was pulled off the car and set aside.
A 283ci V8 from 1958 currently sits where the original Blue Flame inline 6-cylinder engine should reside however the seller states that the car comes with the original block, pistons, valves, rods, distributor, crankshaft and head.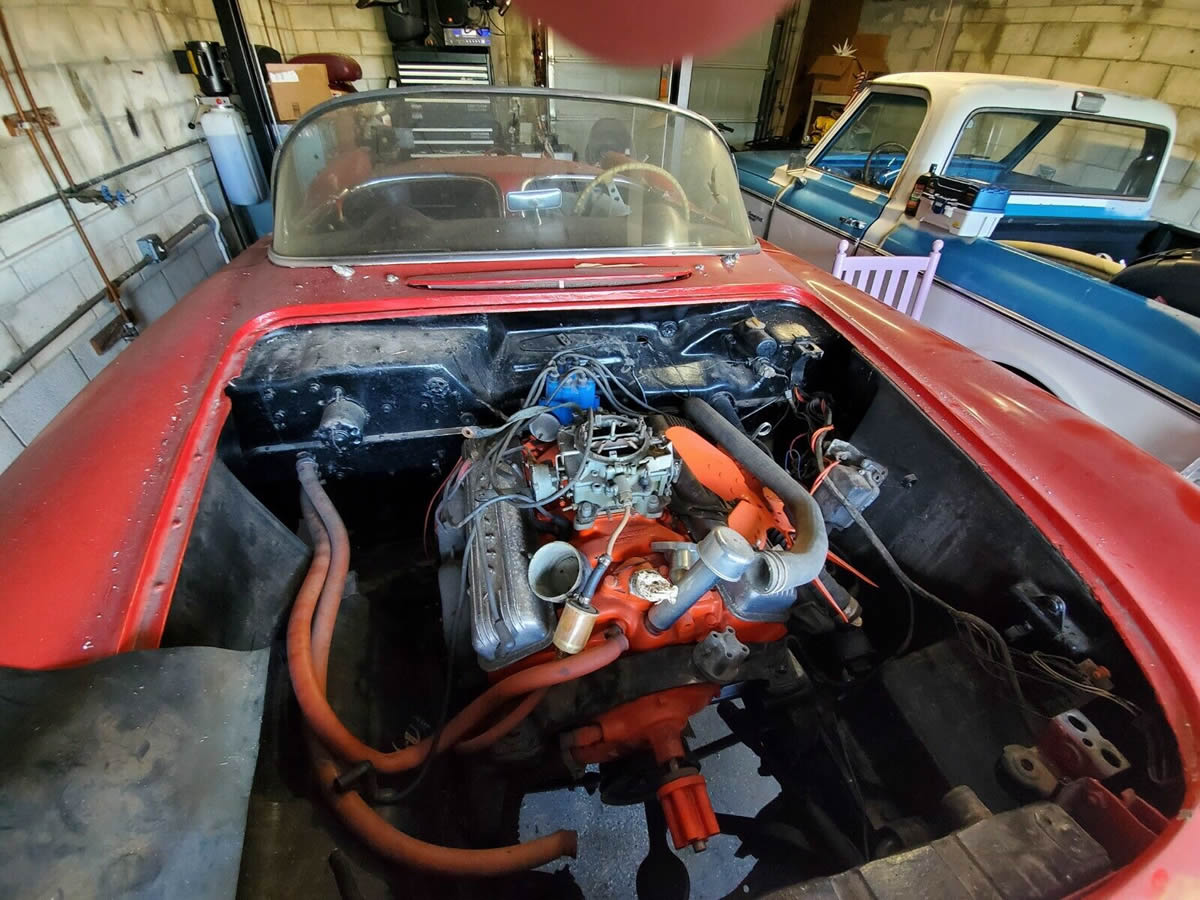 Rated at a laughable 150 hp, the Blue Flame engine was the only powerplant offered in the Corvette that year. It wouldn't be until 1955, when a proper V8 would finally be offered giving the Corvette the start of credibility on the street that it so deserved.
The "Buy it Now" price is set at $46,000. If you're looking for a challenging restoration project and the chance to bring a potentially rare Corvette back to life, this one just might be what the doctor ordered to start 2021 off on the right foot!