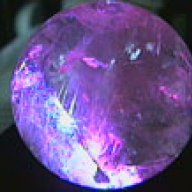 Joined

Feb 13, 2001
Messages

3,471
Location
Corvette

88 Convert ( SOLD ) /1973 coupe 4 speed/1964 Vert!
So there I was, pulling off the freeway, slowing down. There was 1 car in front of me at the bottom of the offramp. I came to a full stop, the driver in front of me pulled out. I inched up to the stop sign, Looked left, looked right, look left again.. starting to pull out and BUMP! The car that was in front of me had stalled! so we pulled over into the local gas station I got out and approached the 91
(earl scheib black) Nissan and asked if the two passengers were OK?! The LADY couldn't even speak english and her younger passenger ( About 14-16 year old girl ) could barely speak english! So we tried to exchange information with some sucess and everybody seemed ok. We looked at her car and I just krinkled a small area of paint on the bumper. It didn't seem like a big deal at the time so they left! I wnet to the front of my car and YIKES
( pictures to follow ) my bumper was toast!
I went and had the estimate done about $2500 worth of stuff!

So my car is resting comfortably at the shop getting it's nose job.

The ladys husband is ATTEMPTING to sue me for whiplash aka soft tissue injury.. The insurance people can't keep a straight face long enough to complete that form.

Well if it weren't for bad luck sometimes...well you know how that goes!

Mike!