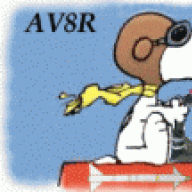 Joined

Feb 27, 2010
Messages

203
Location
Corvette

1974, 1990, 2008 Coupes
C4 (1990 -1996) Instrument Cluster Dim Lighting Troubleshooting
A few questions related to a 1990 C4's headlight switch...
1. What are the expected symptoms when the dimmer switch on the headlight switch is faulty, but not broken or dead completely?
2. What is the procedure to remove the headlight switch?
3. How would one test the potentiometer or voltage on the switch to know if its OK or damaged?
Case in point:
My LCD backlighting on the speedo is dimmer than it should be. Sometimes its fine, others its barely readable at night. When I put my cell phone up to the sensor at night, the LCD is very bright, which means that something is limiting the current to the bulbs. The first thing I changed out was the DIC because I suspected the light sensor, but after doing that, Im still seeing the problem. It has to be something else. This is not a problem that seems to be related to vibration or intermittent. WHen the car first starts up, the LCD is very bright when the parking or headlights are on. But then very quickly goes dim if at night. During the day, its bright enough to see the LCD and yet not fully bright. I also suspect maybe a bulb replacement might be in order, but I don't know how to pull the dashboard and gauge PCB out.
Anyone out there that has actually seen this very thing?
First picture is as bright as it gets before it fades further and darker,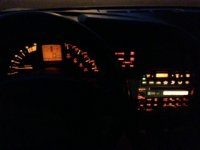 the second picture is when the ignition switch is first turned on with the light switch on also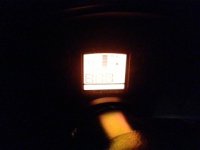 For references purposes, I also authored a related post:
http://www.corvetteactioncenter.com...27763-dim-lcd-speedo-dashboard-c4-1990-a.html
Last edited: