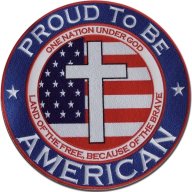 Joined

May 29, 2002
Messages

8,655
Location
Corvette

2012 4LT GS Roadster
​
Corvettes always make an impression, but there's more than just the factory styling and engineering in Ron Reali's '03 50th Anniversary Edition convertible to make it truly unforgettable.
To start, there's the conversion work by Callaway Cars to make this C5 not only stand out among the other 7,545 Anniversary drop-tops, but stay out in front of them as well.
The car didn't get the Callaway treatment right away, however. "I got it new in 2003, as a birthday gift from my wife, Maria," Reali recalls. "Each of us turned 50 that year, so she figured that would be the best way, after 22 years of marriage, to make me feel good."
Another family connection helped him turn it from a distinctive, limited-edition C5 into a memorable, outstanding one. "My son, Jonathan, was reading all sorts of Corvette magazines, and little by little, we started putting it together."
The conversion work began in 2004. "We started with the Power Groups at that time—Power Groups I, II, and III," says Reali. Those Callaway-engineered packages, designed to work as a system, consisted of the company's "Honker" air inlet and cat-back exhaust system (Power Group I), a big-bore throttle body and tubular exhaust headers (Power Group II), and CNC-ported LS6 cylinder heads plus a special-grind camshaft with high-ratio rocker arms (Power Group III). Add them all together, and they bump horsepower from 350 to 453.
But Reali—and Callaway—didn't stop there. "They said we could do a supercharger on the car, so we did that," says Reali. That led to a Callaway blower going on top of the engine, along with its integral intake manifold/air-to-liquid intercooler. At 7 pounds of boost, the much-modified LS1 reportedly now cranks out 600 hp and 500 lb-ft of torque at the flywheel.
V
e
tt
e