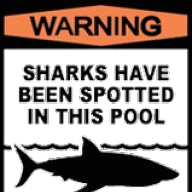 Well-known member
Administrator
Joined

Feb 25, 2002
Messages

4,302
Location
Corvette

ZZ4, 700R4, Steeroids rack & pinion, VB&P Brakes
(This post is not about a telescoping steering wheel)

Per observation by C4C5Specialist, it seems that my steering shaft has shifted forward ever so slightly that it's now causing my u-joint to bind which significantly increases steering effort to the point I don't really like driving the car. (Keep in mind I have a rack & pinion now, not the OEM setup)

For those that can reference the 1980 service manual, the break out diagram is on page 3B4-19.

I was told by another person that the steering shaft on the 80's was collapsible for reasons of crash safety. And that it's possible that whatever allows the shaft to collapse has failed and now the shaft has shifted forward or has enough play in it that it moves back and forth causing the binding in the u-joint.

What kind of job am I looking at to remedy the issue?
Anyone else ever had this problem or even heard of it? I suppose it's a rare issue because the original steering setup likely wouldn't be impacted by slight movement, but I have the rack & pinion with additional u-joints, so it's causing a problem.