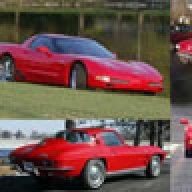 Joined

Oct 11, 2003
Messages

1,895
Location
Corvette

15 Z06, 01 Vert, 63 SWC & 60 ALL RED
Corsa Exhaust had their 8th annual all Corvette show at their plant in Berea, Ohio today. While the weatherman said rain in the morning, we were supposed to be back into the sun by noon. Well, almost!
We drove the 1960 to the show and the rain was coming down in spots in our 50 mile (one way) drive to the plant. I have to laugh, every time we got caught in a down pour we find every leak and then some I didnt even know existed. Thankfully I anticipated the rain this time and we had plenty of towels to dry up the leaky areas as we made our way to Corsa.
There were 117 Corvettes at the show today from 1953 to 2010. From the six cylinder to the Supercharged ZR1.
The event is a benefit for the Berea Childrens Home. The had a number of drawings for door prizes and various other ways to generate funds for the show. At the end during the awards, the president of Corsa indicated that they were kicking in another $500. Very nice gesture.
I bought two tickets for the Corsa Exhaust system (installed). AND I WON! I never win any of those kinds of things, but this time I did win! So now I need to figure out how I can work with them to get the exhaust for my '63 SWC resto rod that I am building. Even if they won't do the car, then perhaps I can get the pieces and the mufflers, that will save me some money on that part of the build.
Here at some photos from the show.....
I love this car and the history behind it....these are the original owners. 1954
got to have food and this set up with the grill underneath was great. The food was great too!
this car was trailered in....
nice 1953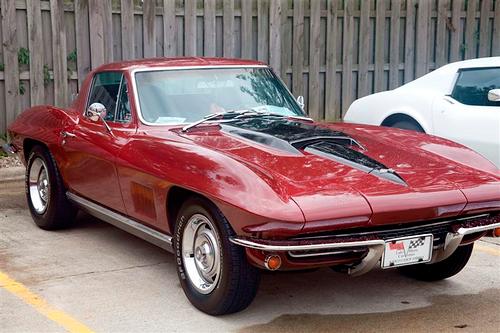 this car looks mild and meek, but when he started it up to go home, that motor was all business!
this '54 was for sale...$40k...I don't think they were really interested in selling it because it had belonged to the womans father since 1975 and he was now gone...they were cycle people and the car competes with riding....