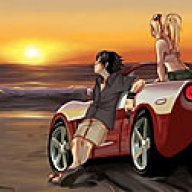 Site Administrator
Staff member
Administrator
Joined

Sep 16, 2000
Messages

13,886
Location
Corvette

1990 Corvette ZR-1
Covert Corvette
by
Alex McCall
ForbesAutos.com
Published: 02-01-07
Rumors of a new, ultra-powerful
Chevrolet Corvette
have been circulating for the last two years, and while
Chevrolet
hasn't confirmed anything yet, industry watchers and gossipers agree that this ultimate 'Vette will feature a 650-hp supercharged 7.0-liter V8 derived from the current Corvette Z06 engine and a price well over $100,000.
"I thought I would have mine delivered last summer," said Tim Greenshields, SCCA National Competition Driver, software company executive and high-performance sports car enthusiast. He is among a small contingent of Corvette fanatics that are said to have already put down a deposit on this yet-to-be-announced new variant.
Greenshields had inside information on the mystery 'Vette as a result of being friends with Corvette engineers (a claim we could not confirm with Chevrolet). He said that a full carbon-fiber body and increased aluminum in the suspension make this new Corvette 50 percent lighter than the current top Corvette model, the Z06. "This will be one lightning-fast car," he said. Industry insiders anticipate that the car's body will, as Greenshields said, include more carbon fiber and polycarbonates to make it lighter and faster.
Chevrolet officials wouldn't confirm any information on the new Corvette model. "At this point, it's all rumor and hearsay," said Alex Nelsen, amateur racer of his 2004 Corvette Z06 and managing partner of Rocky Mountain Corvette, an enthusiast club.
Consensus among various sources indicates that the new Corvette will likely be available in 2009. Depending on whom you ask, it will be called the Blue Devil, Blue Ray, Mako Shark, Stingray or SS.
"It won't be called the Blue Devil," Greenshields said. "That was just what they called the test mule that [Formula One race car driver] Jan Magnussen drove on the Nürburgring."
The Nürburgring is a famous and challenging race circuit in Germany that many car manufacturers use as a proving ground while developing their vehicles.
The 2007 Chevrolet Corvette Z06 is currently the most powerful Corvette on the market and is already exceedingly fast. Its 7.0-liter V8 puts out 505 hp and 470 pound-feet of torque, which enables it to sprint to 60 mph in less than four seconds. As car manufacturers race to one-up each other with evermore powerful engines, the question emerges as to what their ultimate goal is and whether producing thinly veiled race cars for the street is even safe.
"Between GM's financial problems and the potential for substantial liability when any yahoo with $100,000 can get behind the wheel of a car with that much power, I wouldn't be surprised if it stays a concept," Nelsen said in reference to the rumored Corvette.
Roc Linkov, events manager for the National Corvette Museum in Bowling Green, Ky., and Corvette high-speed racing instructor, shares Nelsen's safety concerns. "If a stock Corvette with 650 hp is produced, GM should consider requiring owners to obtain a special license or training," he said. "Someone stepping on the gas of their new car and hitting 100 mph in seconds may not know how to handle that kind of power."
Rae Tyson, representative for the National Highway Traffic Safety Administration, said that as long as cars have existed, there have been concerns about their speed and safety. "From a safety standpoint it isn't a matter of horsepower; it's a matter of driver responsibility," he said.
Nelsen, Linkov and Greenshields all agree that anyone interested in buying a Corvette, or any other such race car in disguise, should invest in high-speed driving instruction. "An inexperienced driver and a high-performance car is a deadly combination," Greenshields said. "Driver instruction should be made a required part of the cost of this new Corvette."
Linkov describes himself as a "track gypsy" and has owned Corvettes since 1972 — his current mode of transport is a stock 2002 Corvette coupe with 76,000 miles on it. "You don't see people buying the Z06 for show as much as, say, a
Ferrari
," Linkov said. "Most Corvette owners can't wait to take their car out and see what it can do on a track."
In response to questions about safety concerns regarding high-powered vehicles, Bob Tripolsky, product communications manager for General Motors performance vehicles, said, "If someone does not know how to drive a performance vehicle, they probably shouldn't buy one. Chevrolet is affiliated with driving schools and communicates to the public at large, through retailers and clubs, about the schools and the importance of learning to drive at high speeds under controlled circumstances."
Trickles of official recognition from GM executives continue to fuel the super-Corvette rumor mill. According to reports in the media, GM Vice Chairman Bob Lutz boasted at a recent Chevrolet analyst meeting that the company was prepared to meet and best the just-unveiled 600-hp
2008 Dodge Viper SRT10
, the 'Vette's main challenger for the most powerful U.S. production vehicle.
Brenda Priddy, whose stable of photographers supply the automotive news world with such prized spy shots as the one above, says that the Corvette in her pictures is unquestionably potent.
"There was no mistaking that car when you heard it and then saw it — it was definitely a powerful Corvette,"
she said.